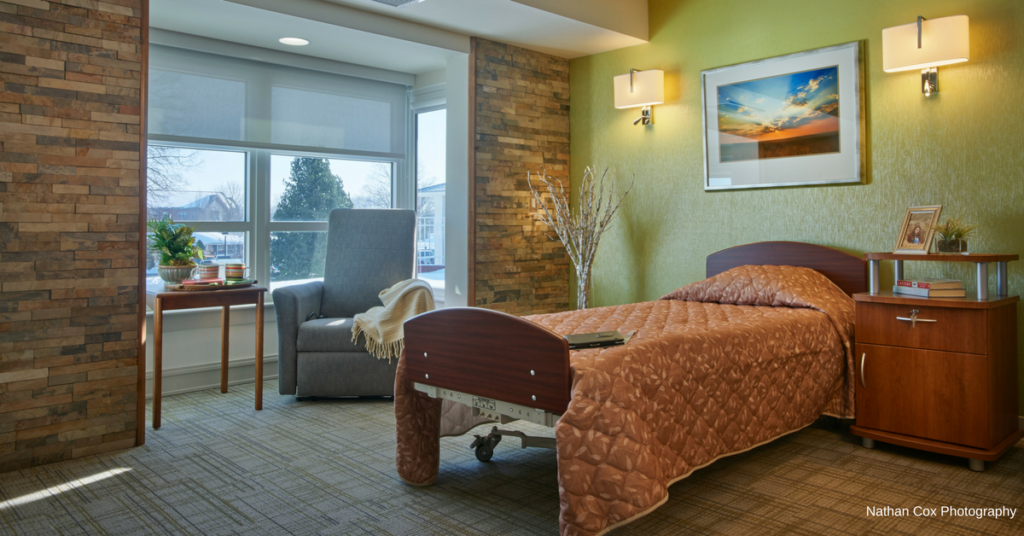 Rehabilitation services assist older adults in improving their quality of life by helping them recover from the effects of injury, illness or surgery and regain their independence. Rehabilitation and physical therapy are focused on making the daily activities of life easier—getting out of bed, bathing, walking, going up and down stairs, and shopping. "Rehab" can have significant value as part of an ongoing wellness program as well.
Seniors can also benefit from rehab if they experience chronic pain or have problems with mobility, balance or strength. Physicians are increasingly prescribing physical therapy and other therapies for seniors dealing with these issues.
Brethren Village Retirement Community has been well aware of the long-term health benefits and growing use of therapy by its Residents. That's why we expanded our therapy services by opening The Rehabilitation Center at Brethren Village, a 20-bed, short-term facility, early in 2016.
The Medicare-licensed Rehabilitation Center, located in our fully renovated Garden Spot building, offers our Residents a variety of inpatient and outpatient services, including physical, occupational, speech and respiratory therapy; pulmonary rehabilitation; balance, mobility and cognitive exercises; and bariatric (weight-loss) services.
Seniors receive care from licensed therapists and a comprehensive Transition of Care Services Team. These professionals provide Residents with a consultation prior to surgery and guide them through their hospital stay, short-term rehab, and recovery at home. Along the way, our team makes available customized education and resources to assist them on the road to full recovery.
Our short-term rehab, with stays of about 20 days or fewer, is delivered within an environment designed to bring elements of the outdoors inside, including sunlight, outdoor views and images of nature.
With an emphasis on hospitality, all rooms in the Rehabilitation Center at Brethren Village are private and fully furnished, with private baths and walk-in showers as well. The rooms also offer broadband Internet access, charging stations, smart TV with cable programming, adjustable closet space, and individually controlled room temperature. Both in-room and bistro-style dining are available for Residents.
The care at The Rehabilitation Center complements services at The Courtyards at Brethren Village, our health care center for Residents needing long-term skilled nursing services.
Our therapists also provide outpatient rehabilitation services, working together to evaluate and treat each person on an individual basis to help them achieve their optimal level of function. We offer flexible scheduling in our Outpatient Therapy Center located on the first floor of Terrace Crossing.
If you're considering a move to a senior living community and want to remain as healthy and active as possible, we hope that you will visit Brethren Village. Our varied retirement living options include senior independent living as well as supportive care services—personal care (also called assisted living) in apartments or rooms, skilled care in our long-term care facility or dementia care in our memory support neighborhood.
Here are a few answers to frequent questions we receive from retirees and their families who are interested in senior living at a retirement community in Lancaster, PA and considering life at Brethren Village. We hope you will contact us to request more information or schedule a tour to learn all you can about our many services and features.