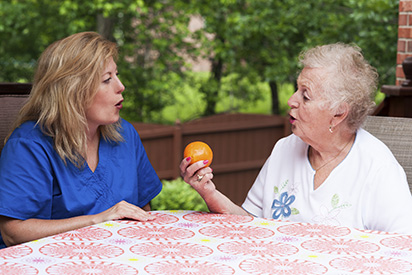 If you are recovering from a stroke or one of a number of other conditions, such as neurologic, voice, swallowing, or cognitive/memory disorder; head and neck cancer; respiratory condition; or brain injury, a speech-language pathologist (SLP) will be part of your care team.
Your SLP will evaluate you for speech-language-related issues, such as swallowing, your ability to express yourself and understand others, and memory challenges, and develop a care plan to help you learn to eat safely and regain communications functions.
Common conditions treated include:
Dysphagia (difficulty swallowing)
Fluency disorders (stuttering)
Speech disorders (articulation)
Stroke
Voice disorders
Cognitive function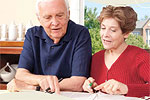 For more information about our Speech-language Therapy services, call our outpatient rehab at 717-581-4379 or our inpatient rehab at 717-581-4110.