Our Residents, and people from the surrounding Lancaster County community, receive expert rehab services.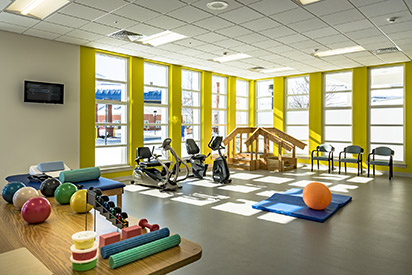 At the Rehabilitation Center at Brethren Village, we know the outcome for each patient we treat is not only the most important thing — it's really the only thing that matters to you and your family. You want to be as independent as possible when you are discharged, and it's our job, along with the rest of your care team, to get you there. That's why we've teamed up with Symbria — to provide you with the best possible rehab experience. Our therapists are experts in evaluating the capability and potential of patients following surgery or a hospitalization and in planning for therapy length, intensity, and progression to achieve individual goals. They customize therapy treatment plans using state-of-the-art methods to address each person's unique needs.
Inpatient and Outpatient Therapy Services offered by the Rehabilitation Center at Brethren Village
Symbria Prehab
A presentation designed specifically for people who have a scheduled surgery for joint replacement or repair, it reviews in detail:
Process of discharge from the hospital to rehab
Make-up of the multi-disciplinary care team and their roles
Development of the care plan, including setting goals and planning for discharge
What happens during therapy, including the importance of your active participation
How good nutrition is a key to success during and after recovery
Adaptive and assistive equipment and tools you may learn to use
Referrals for services after you return home
Symbria Transitional Living
An approach that assesses your ability to use the skills and tools you learned during your rehab stay and determine your readiness for discharge to return home, allows you to confirm with confidence that you are well prepared for a more independent environment. After interviews with you and your family, your care team will structure your transition to resemble the environment you will return to and include skills you will need at home. A home assessment and possible recommendations for alterations will be provided to ensure a safe discharge plan.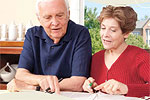 Find out more about how our outcomes-focused, integrated approach to rehab and wellness will promote your continued independence and quality of life. Call outpatient rehab at 717-581-4379 or inpatient rehab at 717-581-4110.