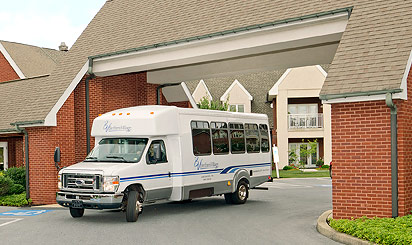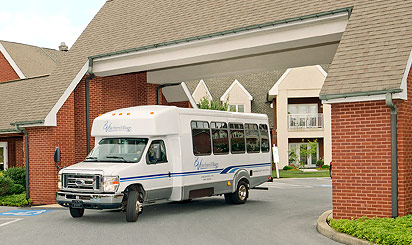 Brethren Village provides complimentary transportation to scheduled locations throughout our campus and surrounding neighborhoods as part of enhancing the independent lifestyle of our Residents, through the use of our own Brethren Village Shuttles.
On-Campus shuttles run daily, providing residents with a reliable and scheduled means of transportation to our residential living buildings, Village Center shops, Personal Care, The Courtyards and the Welcome Center. All- shuttle services are available on campus Monday through Friday, and Sundays for Chapel service.
Off-Campus shuttle runs are scheduled on a regular basis to shopping centers, grocery stores and malls, which are outlined on a monthly activity sheet with times, locations and destinations.
Red Rose Transit Authority (RRTA), the local bus, passes Brethren Village regularly between Lititz and Lancaster, according to their Route 10 schedule, and buses can be boarded at several bus stops on our campus. For more information on Bus/Transit Schedules, please Contact Us or call our Main Line at 717-569-2657.
Residents personal vehicles are permitted on our campus, and are regulated and registered through the Brethren Village Marketing Department.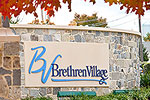 For more information on Parking Permits/Vehicles, or to schedule a tour of our facility in Lititz, PA, please Contact Us or call our Marketing Department directly at at 717-581-4227.