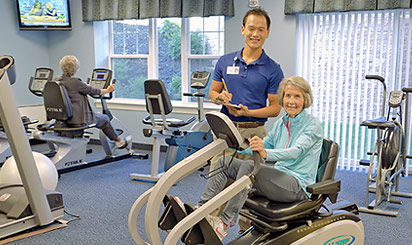 Brethren Village's Outpatient Rehabilitation Services are provided by therapists who specialize in individual care. Our experienced, on-site therapy team includes physical therapists, occupational therapists and speech therapists who work together as an integrated team in order to assure an effective, personalized rehabilitative strategy that improves the Resident's quality of life. They evaluate and treat each Resident on a one-on-one basis, and they are dedicated to helping each Resident reach his or her optimal level of function. We offer flexible scheduling in our new Outpatient Therapy Center located on the first floor of Terrace Crossing.
Outpatient Services offered by Brethren Village
Using Aegis Therapies' Freedom through Functionality strength building exercise equipment, Brethren Village allows Residents to accomplish therapy goals by using less demanding, safe, and effective treatment methods.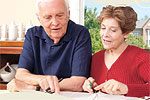 For more information on our Outpatient Therapy Center in Lancaster, PA or to tour our facility, please Contact Us.