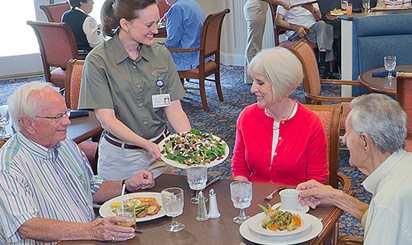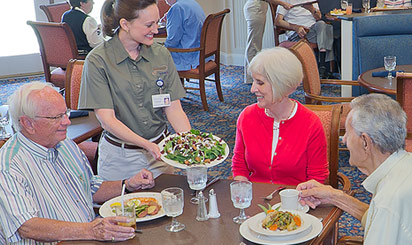 At Brethren Village, how you choose to dine is totally up to you. We offer a number of dining options for Residents and Guests. Pick what works best for you, whether preparing your own meals at home or dining in one of our on-campus restaurants. From casual service dining to café-style walk-up meal service, there's something to fit every occasion. We have a variety of meal plans available so you can find your perfect fit, but at Brethren Village, you will never be required to purchase a mandatory meal plan.

Four Great Dining Choices
Please note: All locations have carry-out and meal delivery available. Holiday hours may vary.

The Menus presented on this page require the Adobe Reader player. If you do not have the plugin installed, you may download the latest version of the Adobe Reader plug-in for free from the Adobe Web site.