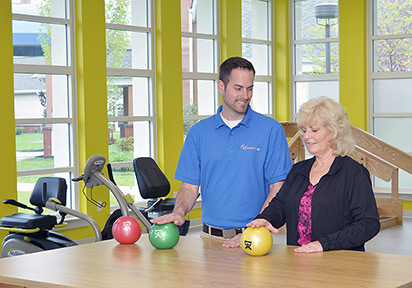 Your occupational therapist (OT) will evaluate your condition and discuss your occupational therapy goals with you and your family, and then manage your occupational therapy treatment along the way. Your certified occupational therapy assistant (COTA) will conduct your daily therapy sessions, taking you through exercises, helping you learn to use assistive devices, and working with you to regain the ability to care for yourself as independently as possible after your surgery, injury, or weakness following hospitalization.
The focus of occupational therapy is to help you learn to complete necessary everyday tasks — called activities of daily living and instrumental activities of daily living — as you recover.
Occupational Services provided include:
Post-stroke rehabilitation
Transfer mobility training
Work conservation/safety
Balance improvement to facilitate independence with daily living skills
Enhancing functional use of the shoulder, arm, wrist and hand
Instruction for arthritic Residents on techniques to protect joints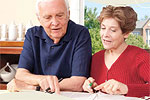 For more information about our Occupational Therapy services, call our outpatient rehab at 717-581-4379 or our inpatient rehab at 717-581-4110.