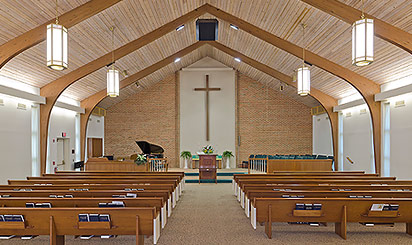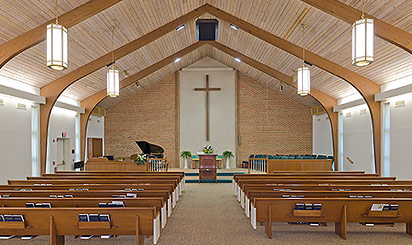 Pastoral Services supports the mission of Brethren Village as we foster a community of Christian love and compassion by providing spiritual/pastoral care for all Residents of any faith tradition, based on the teachings of the Christian faith as seen in the life of Jesus Christ revealed in the Bible.
Brethren Village is committed to providing spiritual care for Residents, their families and Team Members.
Pastoral Services provides and leads worship services for BV residents on Sunday mornings, with Sunday School at 9:30 a.m. and Worship Service at 10:10 a.m., which is simulcast over the closed-circuit Brethren Village Television for those unable to make it to our on-campus chapel. Worship services and educational and musical programs are provided on Wednesday evenings. Half-hour periods of praise and worship are also provided in our facilities for Personal Care and Skilled Nursing throughout the week.
Pastoral Services ministers to Residents and families through the following channels:
Visitation and counseling
Caring support groups
Widows/widowers support group
Funeral and memorial services and counseling
Spiritual Life Commission (Resident spiritual group)
Communion services, love feasts, and Christian seasonal services
Bible studies and guest speakers
Choirs and other musical programs
Daily morning devotions and announcements
Chapel programs are broadcast via closed-circuit television (BVTV 4)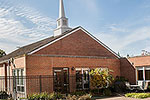 For more information on Pastoral Services at Brethren Village Retirement Community, please Contact Us or call our Director of Pastoral Services at 717-581-4283.