Apply TodayIf you have a passion for serving others, we encourage you to apply for employment with Brethren Village. Please visit our Employment Opportunities page to view current employment opportunities and to access our online employment application.
Why choose employment with Brethren Village?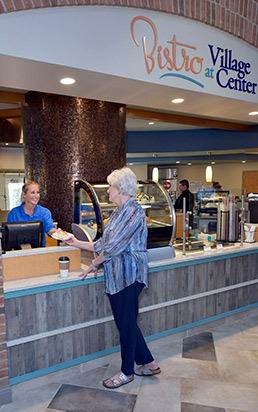 If you are looking for fulfilling, meaningful work, we encourage you to consider employment with Brethren Village. Our Team Members make a real difference in the lives of our Residents. And, Brethren Village Team Members enjoy stable employment and a competitive total compensation package.
At Brethren Village, we offer:
work with a purpose; you will have the ability to make a positive difference each day in the lives of our Residents
opportunities for career growth; you will have the opportunity to apply for vacant positions throughout our facility, for your professional growth as well as to meet your needs with respect to work hours and schedule
generous paid time-off benefits
generous weekend incentive pay, holiday incentive pay, and shift differentials for eligible Team Members
health, prescription drug, dental, vision, life insurance and disability insurance coverage for eligible Team Members
the ability to enroll in a retirement savings plan, with employer-provided contributions
free counseling, referral, and support for you and your family members through our Employee Assistance Program and our health advocate program
free use of on-site fitness facilities and the pool
the convenience of on-site dining options to suit all tastes, with discounts for Team Members
an on-site child care center with reduced fees for Team Members' children
A little bit about us.
Brethren Village, founded in 1897, is dedicated to providing exceptional service and care to our Residents. Brethren Village offers senior adults a variety of living options; operates a skilled nursing facility and a short-term rehabilitation center; and provides personal care and home care services. We offer the highest-quality services and care to meet the specific needs of each Resident.
At Brethren Village, we are successful because our more than 500 talented and dedicated Team Members give their best every day to create an extraordinary place to live and work. Our Team Members consistently provide the highest-quality service, care, and support to our Residents, and demonstrate professionalism and a commitment to excellence in everything they do.
Brethren Village is committed to having an inclusive community where all Residents and Team Members are treated with dignity and respect. As an Equal Opportunity Employer, Brethren Village does not discriminate in its hiring or employment practices on the basis of gender, sex, sexual orientation, race or ethnicity, color, national origin, religion, age, disability or use of a service animal, genetic information, pregnancy, family, or marital status.