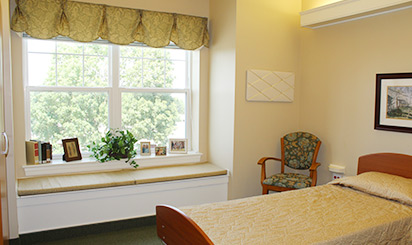 The Courtyards at Brethren Village, our senior health care center that opened in October 2009, features 120 residences for individuals needing skilled nursing services. Focusing on providing quality care in a home-like environment, The Courtyards operates from a person-centered care approach, valuing the rights, wishes and personal preferences of all Residents.
Flexible planning — a keystone in the person-centered care model — allows for choice and spontaneity. Delivery of medications, meal times, and activities are scheduled according to the needs and desires of the individual Resident. The Courtyards is part of our Supportive Living continuum, which stresses independence, dignity, respect and overall well-being of Residents as they require more assistance during the aging process. In addition to our around-the-clock nursing care within the Courtyards, we offer entertainment, arts, spiritual services and much more so our Residents can enjoy life to the fullest.
The Courtyards is organized into six households of 20 Residents each. No entrance or application fee is required for skilled nursing services, and all charges are payable monthly in advance. Per diem fees and services are subject to change with 30 days notice.
Standard Care Program
Memory Support Care Program
Post-Acute Care Program
The Village offers Private Rooms and Shared-Private accommodations while working with various HMOs, Medicaid and Medicare to allow Residents to live in comfort and peace. Brethren Village does not discriminate on the basis of age; however, we do not offer pediatric care.
Brethren Village also participates in the national Nursing Home Quality Initiative introduced by the Centers of Medicare & Medicaid Services — an agency of the U.S. Department of Health and Human Services. Through this program, the Village focuses on continuing to improve the quality of care provided to Residents. For more information on the Quality Initiative, please visit Quality Insights of PA.
View our Private Room floor plan
View our Shared-Private Room floor plan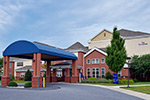 For more information on our Skilled Care facilities and Skilled Care program, or to tour our Lancaster, PA, facility, please
Contact Us
or call our Admissions Office directly at
717-581-4437.