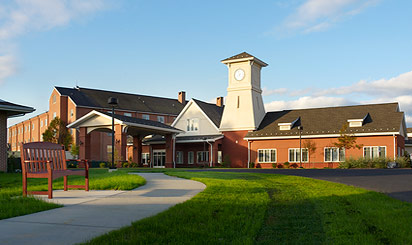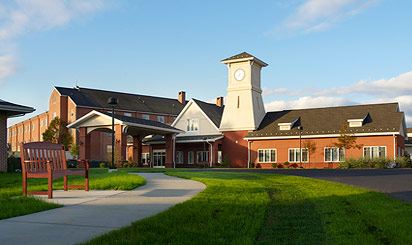 Brethren Village Retirement Community is a Continuing Care Retirement Community (CCRC) that provides care for residents 62 years of age and older. As a nonprofit corporation, the Village provides care, services and amenities in three areas of living, including independent residential living, personal care and skilled nursing. The Village occupies 153 acres of land in Manheim Township, Lancaster County, Pennsylvania.
Maintaining a close affiliation with the Atlantic Northeast District of the Church of the Brethren, the Village has memberships with LeadingAge (formerly AAHSA), the Pennsylvania Association of Non-Profit Homes for the Aging, the Fellowship of Brethren Homes and Anabaptist Provider Group.
View the Campus Map of Brethren Village Retirement Community.
View a larger version of our Village Map. The map will be an Acrobat Reader PDF.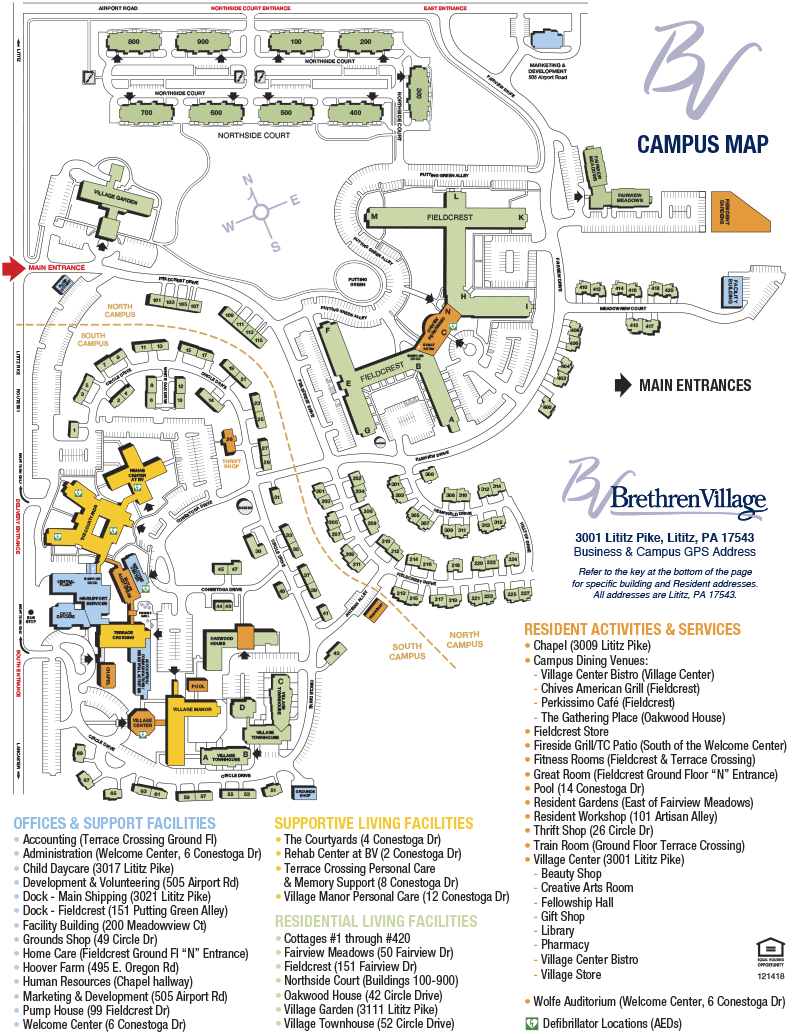 The Map requires the Adobe Reader player. If you do not have the plugin installed, you may download the latest version of the Adobe Reader plug-in for free from the Adobe Web site.