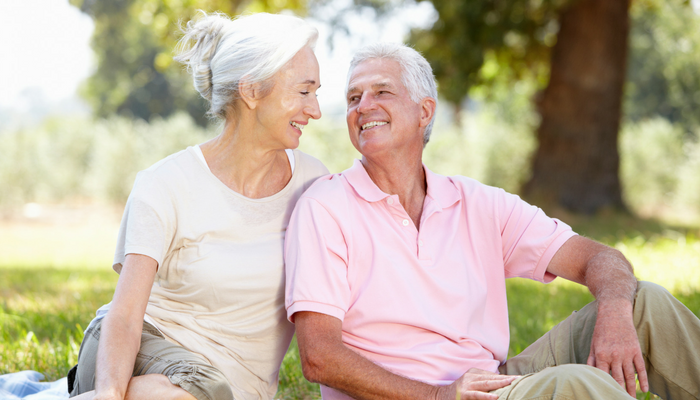 From spring through fall, many retirees enjoy spending time outdoors, savoring either the mid-day sunshine or the cooler air of dawn or dusk. Newcomers to senior residential living soon discover that their new home offers an array of outdoor recreational activities, with various interests in mind.
If you visit our continuing care retirement community (CCRC) during warmer months, you will see many Residents outside:
Walking leisurely along the well-groomed walks and roadways.
Bicycling amid the natural beauty of our community.
Gardening in their own flower or vegetable garden or one of our community flower gardens. The Resident-run Green Thumb Society volunteers to help manage the Village grounds.
Golfing on our putting green. Some of our retirees play regularly at local courses and plan golf outings.
Playing bocce with friends and family on our bocce court.
Relaxing under the shade of trees or in the sun, reading or chatting with neighbors.
Attending outdoor concerts, picnics and other events hosted by Brethren Village.
At Brethren Village, we advise our Residents to be cautious about the amount of time they spend in the mid-summer sun. To protect against dehydration or heat exhaustion, we encourage them to limit their time in the sun during peak hours and drink plenty of water throughout the day.
In nice weather, many of our seniors like to walk to various on-campus activities, but not everyone is able to do that. For those who want to go out but can't walk or drive, our complimentary shuttle service transports them. Our shuttle takes Residents to all Village dining venues, shopping and residential areas, plus our Pharmacy, Banking Center, Beauty Salon and Barber Services, Village Library and Chapel. The shuttle service also transports them to nearby off-site locations, such as grocery stores, shopping centers and doctor appointments.
Summer indoor activities, too
In addition, we offer a wide variety of indoor social activities at our retirement community during summer. These activities, along with wellness and fitness programs, are available to all Residents who can participate. This includes those residing in senior independent living cottages or apartments and Residents receiving supportive care. Supportive care refers to personal care apartments or rooms, our long-term care facility for skilled care and our memory support neighborhood for dementia care.
If you or a loved one is looking for a picturesque retirement community in Lancaster PA, we hope you will visit our lovely and bustling campus near Lititz, PA, and see firsthand why seniors enjoy life here and call it home. Please contact us to schedule a tour of our senior living community or for more information on our retirement living options.