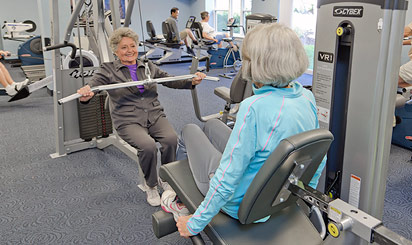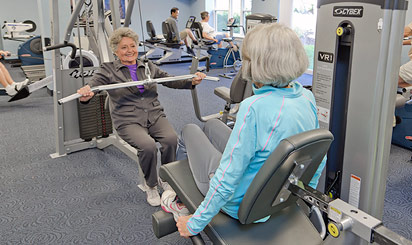 In line with Brethren Village's mission to provide Christ-like care, the Village understands the need to create and maintain an environment that fulfills and challenges the physical needs of our Residents. Blending the body and the mind, our in-depth wellness initiatives and skilled Team Members help Residents achieve improvements in areas such as balance, strength, flexibility and cardiovascular capabilities.
The Village seeks to have Residents claim ownership and independence of their own health and wellness by providing Residents with a variety of wellness programs, including group exercise classes and use of the fitness centers and pool.
Wellness opportunities offered at Brethren Village include: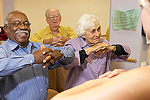 For more information on senior Wellness at Brethren Village Retirement Community, please Contact Us or call our Wellness Department at 717-581-4252.