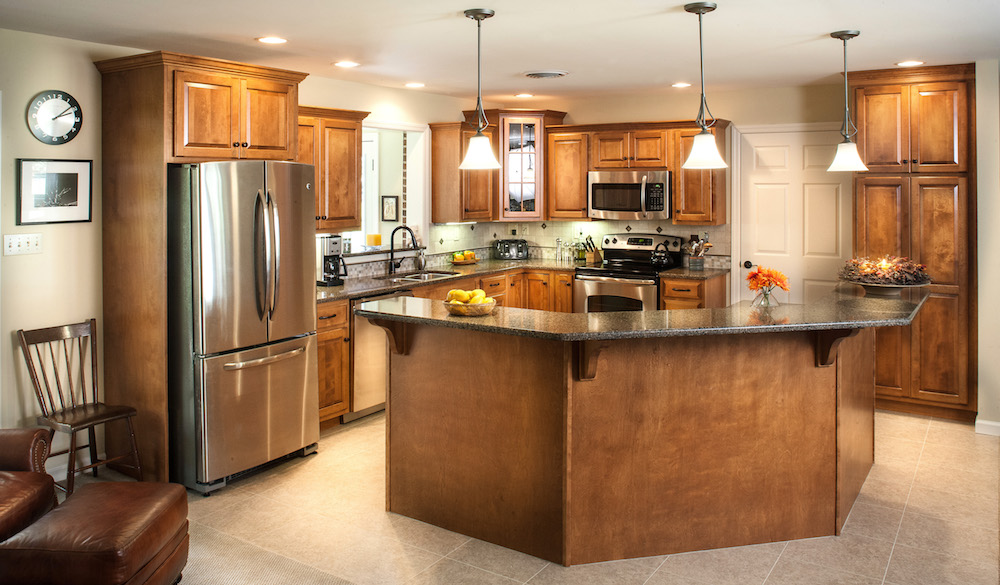 The varied senior living options at a continuing care retirement community (CCRC) allow future Residents to choose a long-term residence, knowing the level of care that's right for them at any given time will be available.
Typically, new CCRC Residents are healthy and independent and select a residential living apartment or cottage, where they have the same freedom and flexibility as in their private home, but without the obligations of home ownership and maintenance.
Seniors looking to join Brethren Village's senior independent living community can choose the floor plan with the space they need—anything from comfortable studio, one-bedroom and two-bedroom apartments to attractive, roomy cottages with garages. Brethren Village's newest retirement living option, Northside Court, will open in 2017, with three spacious floor plans, private garages and beautifully landscaped surroundings.
Our Residents also can select from three service plans, with a range of monthly fees and entrance fees, to align with their financial and health care needs. In addition, they can pick from several meal plans and opt for housekeeping services if they want. Transportation is provided for off-campus errands and appointments.
Features and services to make life better
Brethren Village's on-campus amenities include restaurants, banks, stores, library, hair and beauty care, and much more, offering convenience as well as social interaction. And with retirees living near others who share their interests, they can easily and regularly engage in their favorite activities.
For seniors inclined to participate in physical conditioning, our retirement home has fitness centers,  exercise classes and aquatics programs to help them stay in shape. For those recovering from injury or surgery, The Rehabilitation Center at Brethren Village opened earlier this year to provide professional, one-on-one, short-term physical, speech and occupational therapy.
Many of our Residents like to get their exercise outdoors, so if you explore the campus in pleasant weather, chances are you will see many of them walking or biking around the Village's lovely, 153-acre campus.
If Residents in senior independent living reach a point where they would benefit from daily assistance with their needs, they can move to our personal care community, long-term skilled care facility or memory support neighborhood. Knowing these options will be available gives comfort to independent Residents and their families, who are assured that any future health care concerns will be addressed professionally and compassionately within the Village.
If you're considering a move to a senior living community, we hope that you will visit Brethren Village to learn all you can about our many services and features. In the meantime, here are a few answers to frequent questions we receive from interested seniors and their families. Please contact us to request more information or schedule a tour.