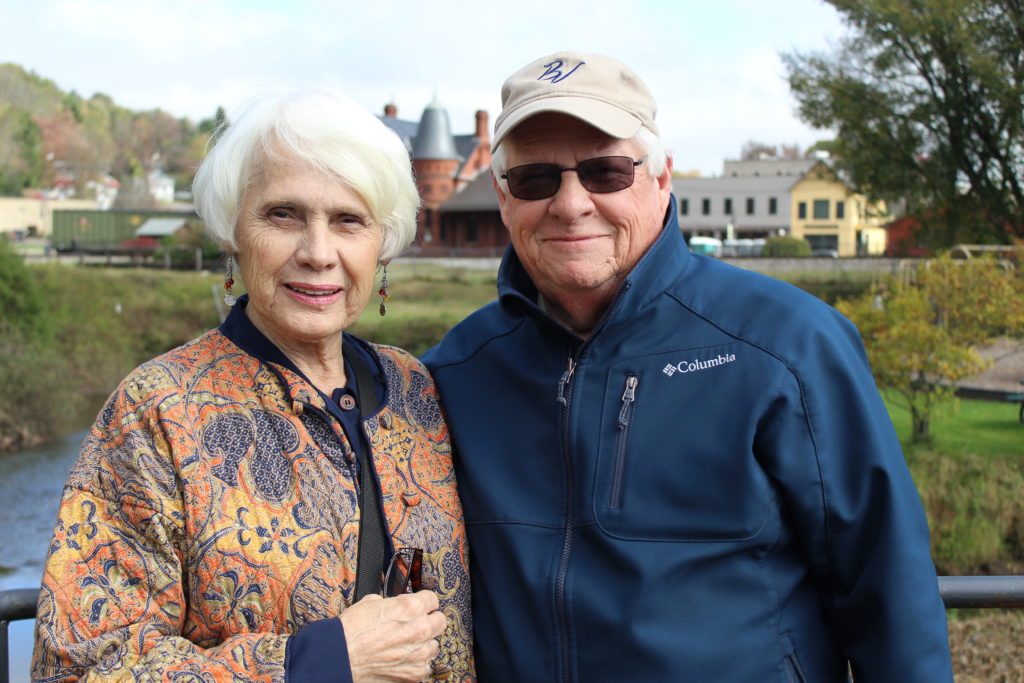 The best continuing care retirement communities (CCRCs) plan entertaining, enlightening tour bus trips that offer new experiences for seniors all year long in comfort and style. Residents enjoy socializing on these fun-filled trips to museums, concerts, shopping destinations, and other places of interest.
At Brethren Village Retirement Community near Lancaster, PA, we organize and host a variety of trips to entertain and educate our Residents. We're aware that they have a wide range of interests, so we strive to develop a well-rounded itinerary to give them choices over what they can see and do.
We take interested Residents on six or seven trips by Elite Coach every year, and two of them are overnight . The camaraderie among our eager travelers is evident in their laughter, storytelling and sharing of memories from previous trips.
In June, interested Residents will embark on a six-day Elite Coach trip to Tennessee and Kentucky. There they will see Nashville city sites, attend the Live Radio Show at the Grand Ole Opry, tour Belle Mead Plantation, and visit several museums: in Nashville, Madam Tussauds, the brand new Patsy Cline Museum, and Country Music Hall of Fame and Museum; and in Louisville, KY, the Kentucky Derby Museum. What a trip this will be! And we didn't even mention the cuisine we will indulge in at many fine restaurants!
Last fall, an Elite Coach charter bus took us on a day trip to Deep Creek, MD for the Autumn Glories festival. The day included visits to a farmers market, craft show, and glassblowing factory, as well as a chairlift ride for beautiful vistas of fall foliage and the lake below.
Other destinations, past or present, are the Flight 93 Memorial Museum; Winterthur Museum, Longwood Garden; National Aquarium in Baltimore; Quecreek Mine Rescue Site; Berks Co. historical sites; Cape May, NJ; and Ocean City, MD.
In addition to our Elite Coach trips, tour buses transport our travel-loving Residents on day trips to area sites and events. For example:
Entertainment – American Music Theater; Sight and Sound; Bird-in-Hand Stage
Museums – National Watch and Clock Museum; Landis Valley Museum; Indian Steps Museum; Brandywine River Museum
Factory Tours – Harley-Davidson; Herr's Potato Chips
Educational – Philadelphia Flower Show; Wolf Sanctuary; State Police Academy; Kreider Farm; Longwood Gardens
Other destinations – Lancaster Barnstormers baseball game; King-of-Prussia Mall
In addition to tour bus trips for leisure and pleasure, we also assist Residents with their immediate, local transportation needs. Those who no longer drive or have difficulty walking particularly enjoy this convenience. Our complimentary shuttle service transports them to all campus locations and nearby grocery stores, shopping centers, and doctors' offices.
Additional social activities for Brethren Village Residents
In addition to on-the-go activities, we offer a wide variety of social activities at Brethren Village Retirement Community. See our recent blog post on the cultural and educational opportunities we provide for our Residents. These activities are available to all who live at our retirement home and can participate. This includes those residing in senior independent living cottages or apartments and Residents living in personal care apartments, our skilled care long-term care facility, and our memory support neighborhood for dementia care.
If you or a loved one is looking for a picturesque but active retirement village near Lancaster PA, we hope you will visit our bustling campus in Lititz, and see for yourself why our seniors proudly call it home. Please contact us to schedule a tour of our senior living community or for more information on our retirement living options.