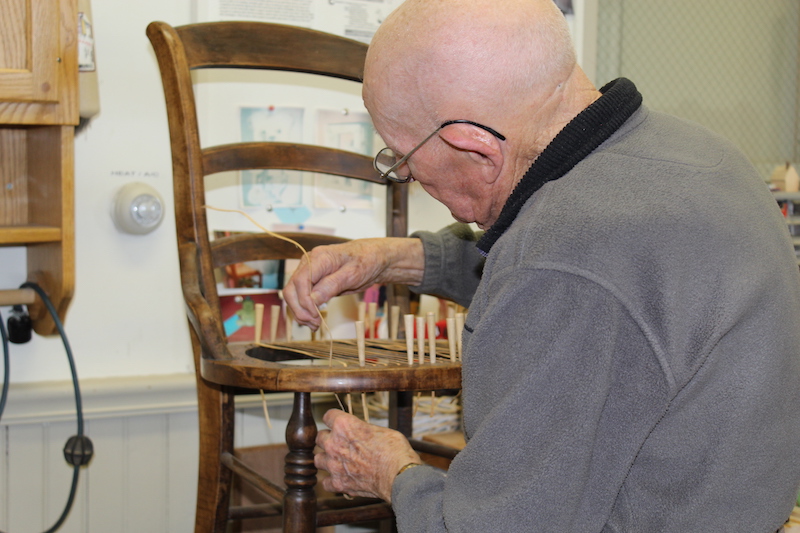 The comedian George Burns practiced what he preached when he said, "You can't help getting older, but you don't have to get old." At the age of 96, he signed a lifetime contract to perform stand-up comedy at Caesar's Palace in Las Vegas.
While few of us are as funny as Burns was, or would be as spry as he at 96, we could all learn from his example of living an active, enjoyable life for as long as we can. Creating joy for ourselves and others makes life pleasurable and meaningful.
Residents of senior living communities have an edge in finding enjoyment during the retirement years. They have the distinct advantage of waking up each day to a wide assortment of social and recreational pursuits just waiting for their participation.
Plenty to do at the Village
At Brethren Village, Residents can choose from a variety of pastimes and hobbies, ranging from the arts to fitness to gardening, allowing them to learn, grow and socialize with those who share their interests. Though overseen by our Resident Life Department, the Residents themselves manage several of these activities day to day.
Among our most popular areas of interest are:
Creative Arts Room – Quilting, sewing, jewelry making, painting, and various crafts
Green Thumb Society – Flower and vegetable gardens, as well as a Resident-run greenhouse
Model Train Club – Space for train enthusiasts to set up tracks, trains, scale replicas and towns
Village Library – Broad offering of books of all genres, plus magazines, available via self-service
Workshop – Woodshop with tools, supplies, paint booth, finishing room, chair caning area and an area to sell items created
In addition, many Residents opt to participate in musical endeavors, both vocal and instrumental; religious programs, mainly Bible studies, devotions and worship; and exercise, using either of our two fitness centers or our indoor heated pool.
Countless Village Residents choose to selflessly give of their time by volunteering as part of the Brethren Village Auxiliary. These Volunteers organize fundraisers, such as the annual Holiday Bazaar and Cookie Sale, and staff the Village's Gift Shop, Village Stores and Thrift Shop. Our stores not only offer convenience, but are gathering places for interaction with friends and neighbors, too.
Brethren Village also provides opportunities for socialization through its various on-campus restaurants. The brand-new Village Bistro is now open in Village Center, joining the Perkissimo Café and Chives American Grill (located in Fieldcrest), and Clark Café (in our Short-Term Rehabilitation Center). Residents and their family members like having comfortable dining options offering appetizing, reasonably priced food nearby.
For our seniors who aren't inclined to drive or walk to on-campus activities, our complimentary shuttle service transports them there, and also to nearby off-campus venues, such as grocery stores and shopping centers.
Our broad array of senior living activities is available to all Residents who are able to participate. This includes those residing in a senior independent living cottage or apartment, as well as those receiving supportive care—in a personal care apartment or room, in skilled care in our long-term care facility or in our memory support neighborhood for dementia care.
If you or a loved one is considering senior living at a retirement community, we hope you will visit our lovely but bustling campus, near Lititz, PA, and see for yourself why so many seniors enjoy life here and call it home. Please contact us to schedule a tour or for more information on our retirement living options.