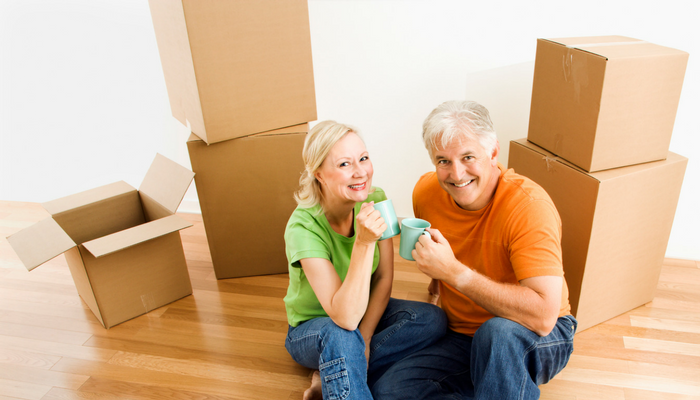 Once you have decided to make the big move and have chosen your retirement home, what do you do next? The thought of moving may be exciting but possibly overwhelming as well. Adopting the philosophy of "short-term inconvenience, long-term improvement" might be helpful. Like many transitions in life, any current stress will give way to contentment. So, keep your goal of a more relaxed, simplified lifestyle fixed in your mind.
Downsizing and moving from your home of many years can be challenging physically and emotionally. Start the process as soon as you can to allow yourself plenty of time. Accepting offers of assistance from your children or close friends might make the process easier for you.
These tips may help as you begin to downsize, reorganize and simplify your life.
Schedule just a few hours daily for sorting and tossing to keep the work relaxed and manageable.
Shred papers such as old, cancelled checks; give away or donate to charity clothes you no longer wear and household items you rarely use.
Accept that you will face tough decisions. Parting with memory-filled possessions may be difficult. If you must part with meaningful items, take photos of them as keepsakes.
Choose quality over quantity. Don't try to cram too many items into any room of your new home.
Categorize your possessions: what to save, sell, give away or discard. Before selling items of potential value, have them professionally appraised.
Following these tips should help you stay organized and make your move more manageable and less stressful. Before long, you will be settled in your new home, savoring your new lifestyle and freedom from property concerns.
Focus on the senior living opportunities that await you at your new home
As you begin to get involved in social activities at your retirement community, you will discover the full life ahead of you and may ask yourself why you hadn't made the move sooner. Brethren Village offers retirement living options for everyone, including fitness and wellness activities for seniors, whether they reside in our senior independent living retirement community or a personal care home. Our staff and residents make every effort to welcome new residents, encourage their participation and make them feel at home.
If you haven't decided yet on a move to a senior living community, we invite you to visit Brethren Village, a continuing care retirement community (CCRC). In addition to independent living and personal care, we provide supportive care services—skilled care and dementia care (memory support), both offered within The Courtyards, our long-term care facility.
Here are a few answers to frequent questions we receive from retirees and their families who are interested in senior living at a retirement community in Lancaster PA. We hope you will contact us to request more information about life at Brethren Village or schedule a tour to learn all you can about our range of features and services.