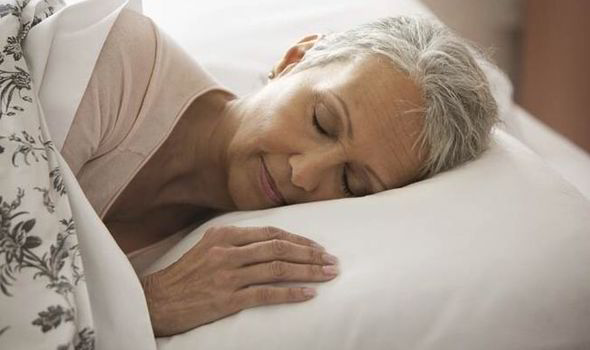 Sleep issues might increase with age, but that doesn't mean you must resign yourself to restless nights and tired days. In fact, sleep problems can seriously affect your health and disrupt active senior living, so finding a solution is important to your well-being.
The National Sleep Foundation found that 44 percent of seniors deal with some level of insomnia at least several nights per week.
Sleep problems have numerous causes, including medications, stress and anxiety, arthritis, restless legs syndrome, illness, bathroom urgency, and sleep apnea. With sleep apnea—often marked by snoring—breathing stops temporarily during sleep. If untreated, it puts people at greater risk for heart disease and other health issues.
Enjoy active senior living more with a good night's sleep
If you experience disrupted sleep during otherwise active senior living, talk with a physician. He or she can help you determine the source and suggest treatment options. Before taking an over-the-counter sleep aid, ask your doctor if that's your best option, as a prescribed alternative might be better.
Here are seven easy steps you can take on your own now. Try these bedtime tips:
Keep a consistent schedule – Go to sleep and wake up at the same times every day.
Take a warm bath – It can help you wind down, relax, and feel sleepy.
Unplug – Turn off TV and electronics an hour before bedtime. Don't use them in the bedroom.
Don't eat dinner right before bedtime – That may cause heartburn and sleeplessness.
Don't drink caffeine or alcohol near bedtime – Even small amounts can disrupt sleep.
Drink less liquid in the evening – Trips to the bathroom will interfere with sleep.
Keep active until you're tired – Exercise regularly, but not within three hours of bedtime.
In addition, keep your bedroom cool, dark, and quiet, and try to relax—perhaps read a book or listen to quiet music. Find what works best for you and make it part of your routine to enjoy more peaceful, relaxing rest and healthier, more active senior living.
Caring for all your health needs at Brethren Village
Health concerns are why many seniors and their families consider living at retirement homes. Senior living communities place a high priority on maintaining and safeguarding the health of their Residents. Many older adults and their families find that continuing care retirement communities (CCRCs) are best equipped to meet those needs, even when residing in independent living senior apartments.
If you're considering a move to an active senior living community, we suggest you learn about the supportive care services offered at Brethren Village—personal care in apartments or rooms, skilled care in our long-term care facility, or dementia care in our memory support neighborhood.
Here are a few answers to frequent questions we receive from retirees and their families who are interested in retirement living options and considering life at Brethren Village.
We invite you to visit our spacious continuing care retirement community (CCRC) in Lancaster, PA, near Lititz, to learn all you can about our many services and features. We hope you will contact us for more information or to request a tour of our campus.