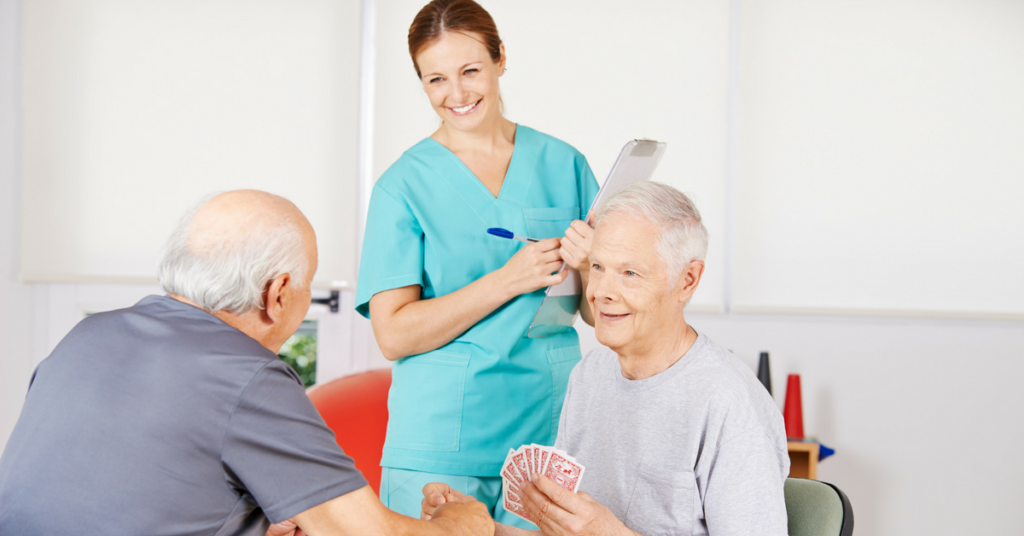 As we age, we may experience some degree of change in our memory. That's common and isn't necessarily cause for concern. It's part of the aging process, and we learn to adapt to and accommodate these changes—and even make light of them in conversation with friends.
Dementia is quite different from those occasional lapses in memory. It's a disease of the brain that can seriously affect not only memory, but also reasoning, judgment and language. The most common forms of dementia are Alzheimer's disease, vascular dementia and mixed dementia.
According to the Alzheimer's Association, the symptoms of dementia vary but include impairment of two or more of the following core mental fuctions:
Memory
Communication and language
Ability to focus and pay attention
Reasoning and judgment
Visual perception
Dementia and memory support
Seniors with dementia deserve to live with dignity and as actively and fully as possible. The needs of those with advanced dementia can be best met within a memory support program, staffed by trained health care professionals who understand their challenges. Memory care programs provide a physical environment of safety and security and an emotional environment of kindness and compassion.
At Brethren Village Retirement Community, our dementia care staff takes time to get acquainted with each Resident, knowing their personal history, understanding their likes and dislikes, and tailoring interactive activities to meet their wants and needs. Among the services provided through our personal care memory support program are:
24-hour secured neighborhood with emergency call and response systems
Sensory room, offering a quiet setting for sensory-integration therapy to occur
Secured, outdoor garden courtyard and indoor solarium
Personalized memory support plan
Assistance with daily living activities (e.g., bathing, dressing, hair and dental care)
Medication monitoring and management
Recreational, cultural, social, therapeutic and educational activities
Our caregiving extends to families of persons with dementia, as well. Our staff understands that they, too, are going through a difficult time and communicates with them in a kind and nurturing manner. Brethren Village also holds a monthly dementia care support group for family members and caregivers who are dealing with their own fears and frustrations.
A continuing care retirement community
When seniors move to Brethren Village, they take comfort in knowing that, if they someday require increased daily assistance, there are options in our memory support neighborhood or long-term skilled care facility. The availability of these options is reassuring to them and their families, even if they are currently enjoying healthy, active senior living in our independent residential community. They take comfort in knowing that any future health care concerns will be addressed professionally and compassionately within the Village. That's a primary benefit of living at a continuing care retirement community (CCRC).
If you're thinking of moving to a retirement home, we hope that you will visit Brethren Village Retirement Community in Lancaster, PA, to learn all you can about our many services and features. In the meantime, here are a few answers to frequent questions we receive from interested seniors and their families. Please contact us to request more information or schedule a tour of our senior living community.