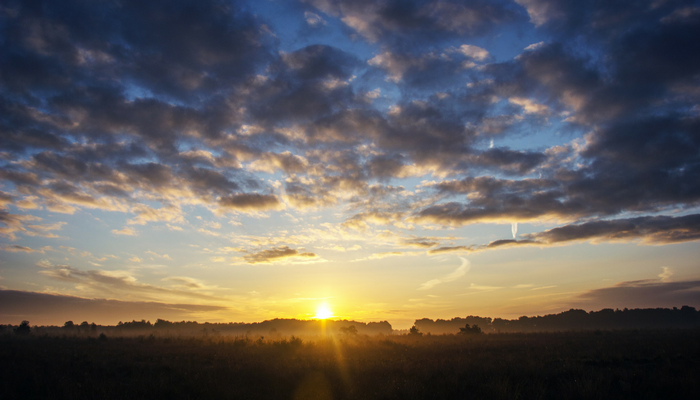 The best continuing care retirement communities (CCRCs) support Residents' spirituality by respecting their religious beliefs and ministering to their spiritual needs. They do that with an active, supportive Pastoral Services team, along with programs and events that reflect Residents' faith, not just at Christmastime but the whole year long.
Surveys of Americans have shown that religion is very important to most seniors. In fact, some older adults focus more on spiritual matters than when they were younger. After spending several decades working and raising families, they may search for new meaning and purpose in life, and a spiritual renewal can become part of that search. Psychiatrist Viktor Frankl, author of "Man's Search for Meaning," said that our main concern in life "is not to gain pleasure or to avoid pain but rather to see a meaning in life."
A spiritual life in retirement may benefit mind and body, too
As a faith-based senior living community, we not only provide a comfortable environment for older persons to live but also a community that offers them a sense of purpose and fellowship with friends and neighbors. A spiritual approach to life may be beneficial mentally and physically, too, as researchers have found links between an active spiritual life and improved personal health and well-being.
At Brethren Village, our Pastoral Services team oversees a community of seniors united by goodwill and compassion by providing them with spiritual and pastoral care. We encourage Residents to embrace their spirituality and practice their religious faith in ways that they find most comfortable.
Brethren Village programs for seniors of various faiths
Though Brethren Village's philosophy of care and service is grounded in the Christian faith, we minister to the spiritual needs of seniors of all religions and spiritual backgrounds. For example, Brethren Village hosts traditional Passover Seder meals—for Jewish and non-Jewish Residents alike—to mark the beginning of the Jewish holiday of Passover.
Our Pastoral Services team offers worship for Residents on Sunday mornings, with both Sunday school and a chapel service, which is broadcast over the closed-circuit Brethren Village Television for those who can't physically attend. In addition, Residents can participate in musical, educational and worship programs during the week.
Our Pastoral Services team regularly ministers to Residents and families through daily devotions; Bible studies; musical programs; seasonal services, communion and love feasts; memorial services; visitation and counseling; and support groups.
We offer these programs to Residents in senior independent living cottages or apartments and to those receiving supportive care. Supportive care refers to personal care apartments or rooms, our long-term care facility for skilled care and our memory support neighborhood for dementia care.
If you or a loved one is looking for a spirit-centered retirement community in Lancaster PA, we hope you will visit our lovely and active campus near Lititz, PA, and see firsthand why seniors proudly call it home. Please contact us to schedule a tour of our senior living community or for more information on our retirement living options.