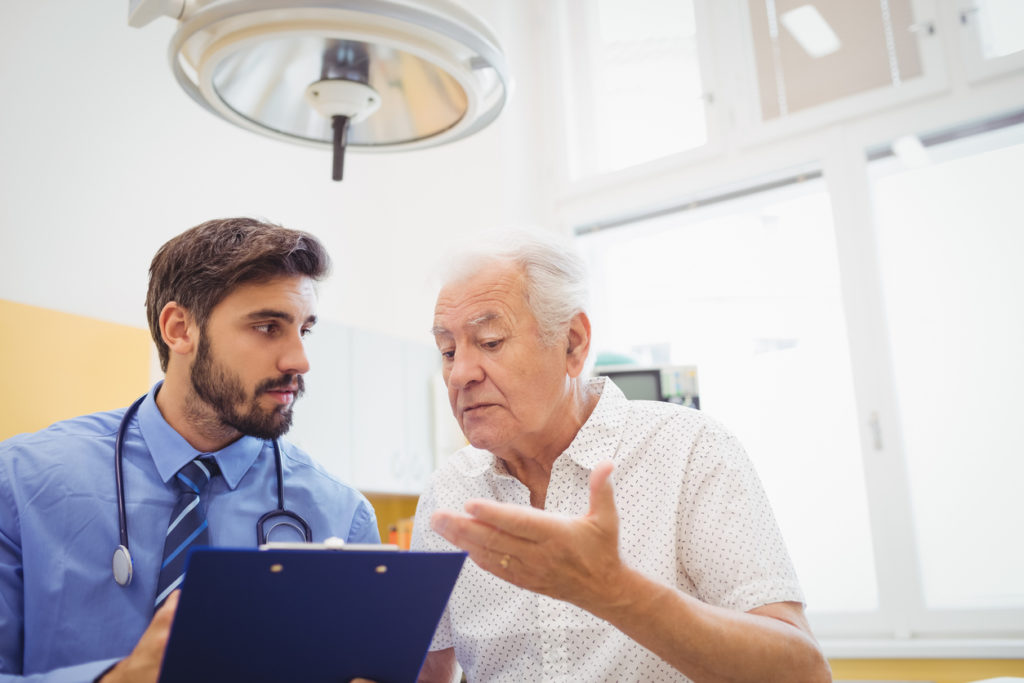 While growing older often spells change for many people, it doesn't mean your lifestyle has to transform completely. Seniors can remain healthy, happy, and independent by staying active and proactive in their everyday life, whether they live at home or in a continuing care retirement community (CCRC).
The United States Preventive Services Task Force (USPSTF) and other specialty groups identify several specific healthcare screenings and tests that are recommended at the age of 60 or older. According to Better Health While Aging, these tests and exams are intended to promote brain health, emotional well-being, and physical health; check for common senior health problems; update any needed vaccinations; and teach seniors how to manage any chronic conditions.
The following tests are often recommended based on gender, age, and each person's unique personal health profile. We encourage seniors to make the trip to the doctor even if they feel fine, as it could prevent future illnesses. Routine blood tests can screen for high blood pressure, high blood sugar, and high cholesterol in the early stages before symptoms even present themselves. Seniors should consult with their doctor to discern what options are right for them.
Abdominal aortic aneurisym screenings: For men between the ages of 65 and 75 with a history of smoking, an ultrasound to screen for an abdominal aortic aneurisym is recommended.
Cancer screenings: Some routine cancer screenings recommended by the USPSTF include colorectal cancer screenings, prostate cancer screenings, and, for women, a breast exam and mammogram, a pelvic exam, a pap smear, and an HPV test.
Bone density tests: Women at the age of 65 are encouraged to have a bone density test to stay vigilant in the fight against osteoporosis.
Diabetes screenings should be done every three years starting at the age of 65. People with extenuating health risk factors or those who are overweight may need to increase the frequency of screenings. A doctor can make recommendations based on each person's health profiles.
Annual hearing tests and dental cleanings will also ensure proper health.
Updating vaccinations: Seniors 65 and older should receive several new vaccinations, including pneumococcal vaccine (protecting against pneumonia), the shingles vaccine, and an annual flu shot.
A full list of procedures are available online at Medline Plus.
Care on every level at Brethren Village Retirement Community (CCRC)
At Brethren Village, we strive to offer continuing care for every level of need and actively work to connect seniors with the resources needed to age gracefully.
Brethren Village is a continuing care retirement community (CCRC), so check out our variety of services and living arrangements. Ask us about our independent residential community or our supportive care—whether in a personal care apartment or room, in our skilled care nursing (long-term care) facility, or in our memory care facility and neighborhood (for dementia care). Or, perhaps our home care services are the best fit for you and your lifestyle.
In the meantime, check out a few of our answers to frequent questions we receive from retirees and their families who are interested in senior living at Brethren Village Retirement Community. We hope you will contact us to request more information or schedule a tour of our CCRC to learn all you can about our many services and features.