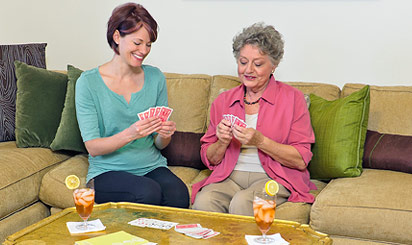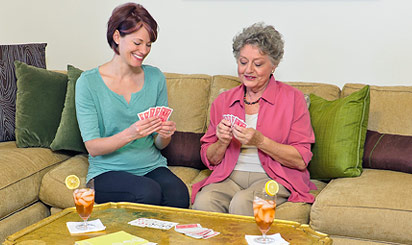 More and more people are caring for loved ones at home. But you can't always manage everything on your own. That's why Brethren Village offers a variety of senior home care services, so that your loved one can get exactly the help that she needs. We don't offer pre-set care packages—we work with you to determine the right fit so your loved one can remain happily at home.
Services from our specially trained staff include:
Daily chores like light housekeeping, cooking, laundry and more
Companionship and reading
Medication monitoring
Exercise assistance
Driving and accompaniment to doctor appointments, errands, etc.
Assistance with personal care activities like bathing and dressing
Transition home and/or rehab help after a hospital stay
If your loved one needs assistance in one of the following areas, now is a good time to consider Home Care:
Rehabilitation following a recent hospital stay, surgery, fall or accident
Personal care services for daily living activities
Maintaining independence, but requiring some assistance with various tasks
Assistance for the temporarily or permanently incapacitated
Help for the chronically or terminally ill
If you're ready to consider Home Care, we'll start with a free, in-home assessment conducted by one of our professional nurses.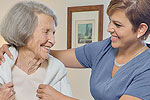 For more information on Home Care, or to schedule an in-home evaluation, please
Contact Us
or call our Home Care Office at
717-581-4294.