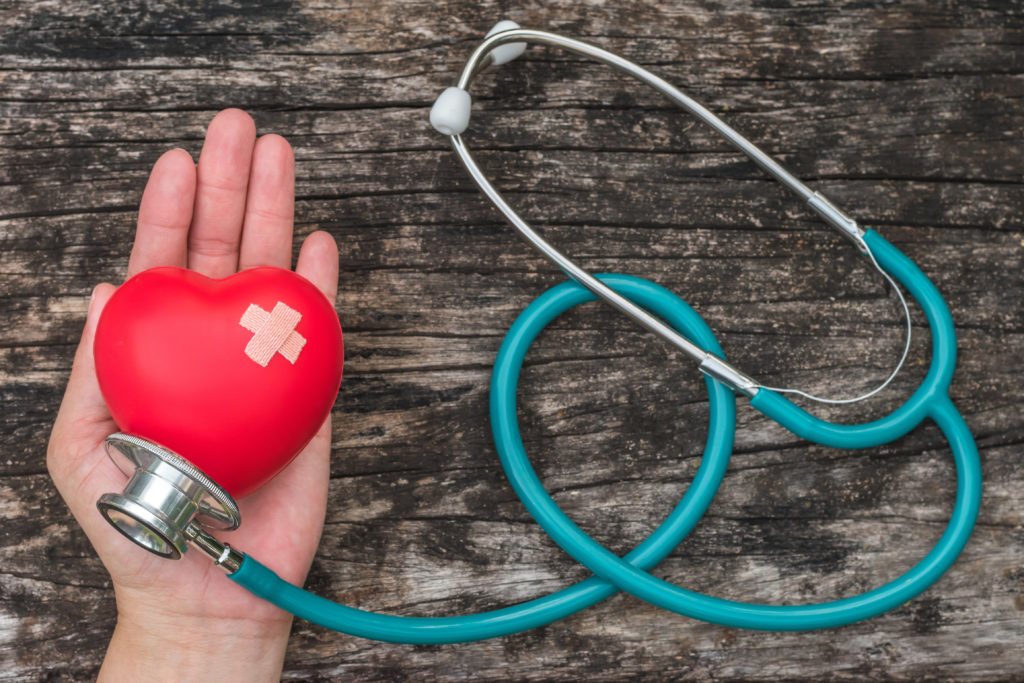 At every annual doctor's checkup, we are told to eat healthily and exercise regularly. This, in turn, will keep blood pressure down and cholesterol in check. As we get older, this is what we are supposed to do to help prevent a stroke or heart attack. However, heart disease continues to be the leading cause of death among men and women of all racial and ethnic backgrounds, according to the Centers for Disease Control and Prevention (www.CDC.gov).
Did you know a visit to the dermatologist could detect early signs of heart disease? It's true. Your skin and your nails are a window into your heart and provide valuable clues about your cardiovascular health.
Knowing these early warning signs could save your life. Here are five signs to look for on your skin and nails and what these signs may be telling you.
1. Swelling in your feet and lower legs
It is a common problem among seniors to experience some water retention and swelling in their legs, feet, and ankles. This is commonly referred to as edema. However, too much water build-up in these areas might be an indication that your heart isn't working properly, and it may be time to be examined by a medical professional. If you live in a continuing care retirement community, a CCRC, like Brethren Village, rest assured you will get the care and treatment you need.
2. Discoloration of your skin
Some active seniors like to spend time outdoors, even in the winter. When you're outside in the cold for an extended period of time, your skin may turn a little blue, and that's normal. But when you're inside and warm and your skin has a purple or blue color to it, that's not normal and could indicate a blockage in a blood vessel. If the blue and purple coloring have a net-like pattern across your skin, that could indicate a blocked artery. This requires examination by a medical professional to rule out any abnormalities.
As a senior, staying active is good. If you live near a gym or in a retirement community with a gym, check out programs that encourage heart-healthy activity.  Your doctor can also give you suggestions and recommend resources to help with healthier eating, which can aid in the future prevention of vein or artery blockages.
3. Waxy growths and discoloration on your skin
Skin tags, moles, and age spots are common dermatological conditions that appear as we age. However, there are some growths and discolorations of the skin that are not normal. If you have small, round, waxy, yellow growth on your skin, this could be an indication of high cholesterol. Routine checkups with a dermatologist can determine which skin conditions are normal and others that may need special attention. Regularly check your skin for rapidly changing growths and get checked by a medical professional if you find any.
4. Lines in your nails
Brittle, peeling nails can be attributed to everything from poor nutrition to a simple vitamin deficiency. Taking vitamins on a regular basis and eating a wide variety of fruits and vegetables can often fix these cosmetic issues. However, if nails are streaked with red lines, that could be an indicator of heart disease. This is an early warning sign that you should seek medical attention.
5. The shape of your nails
How can a nailbed tell you anything about your heart, your lungs, or your blood vessels? Your nails are like little windows into your health. If your nailbed curves downward at the tip, and the tips of your fingers appear to be swollen, that could be an indication of a serious medical condition like heart disease or lung problems.
In general, seeing a medical professional regularly can enhance your knowledge of your health and allow you to be proactive about what you can do to increase your longevity.
If you are considering a retirement community in Lancaster, PA, Brethren Village is considered one of the best continuing care retirement communities (CCRCs) in the area. Most residents begin with senior independent living and are able to move into different levels of supportive care if the need arises. Personal care services can provide the assistance needed to enjoy daily life.
Please contact us to schedule a visit or for more information on our many available retirement living options.