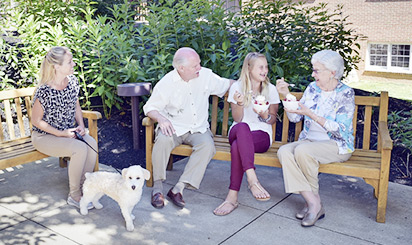 Brethren Village Personal Care offers a caring, independent living environment for our senior Residents who require minimal assistance with Activities of Daily Living (ADLs) such as eating, bathing, dressing, laundry, housekeeping, and assistance with medications. Our attentive Team Members offer round-the-clock personalized care to Residents in a comfortable, home-like apartment or suite. Personal Care is part of our Supportive Living continuum, which stresses independence, dignity, respect and the overall well-being of Residents as they require more assistance during the aging process.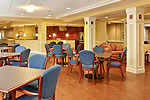 Contact us to learn more about Personal Care. We can also schedule a free, no-obligation tour. Call our Admissions Office at 717-581-4438.
When you're dealing with the declining health of a loved one, it's hard to know which way to turn. The first step in giving your loved one the best care possible is admitting that you can't do it alone. By learning what we have to offer in a Brethren Village Personal Care home, you're on your way to deciding the best course of action. We understand how hard it can be to find quality, compassionate care for a senior loved one. We're here to help.