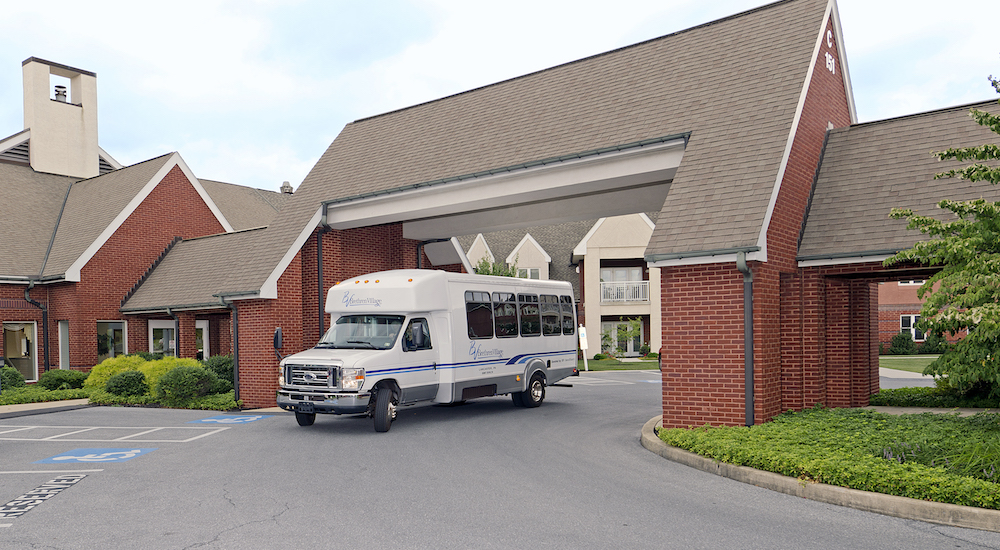 "Is this the right move for me?" is a question asked by thousands of retirees as they contemplate the benefits of remaining in their private residence versus the advantages of moving to a senior living community. At Brethren Village Retirement Community, we realize that it's a major life decision and one that should be made with plenty of thought and preparation.
Whether you are considering a move to a retirement community yourself or are helping an older loved one to decide, we would like to assist you. Our guidance is based on Brethren Village's 120 years of providing compassionate, professional care to seniors in Lancaster County.
Consider each of the following areas, ask yourself relevant questions and answer truthfully. Some people find it helpful to create the tried-and-true list of pros and cons for each area.
Property maintenance and housekeeping – Do you still enjoy maintaining a property, or is it becoming an unpleasant chore? Are you spending more money than you would like on home maintenance? Is housekeeping losing its appeal? Do you enjoy traveling but have concerns about home upkeep while you're gone?
Health and well-being – Are you in good health and physical shape, or are you noticing changes in your well-being? Do you worry about possible adverse health changes in the future? Do you want to prepare now for that possibility? Could you benefit from fitness and wellness programs for seniors?
Transportation – Do you still enjoy driving? Do you miss out on social opportunities because you no longer drive at night? If you stop driving, do you have a plan for running errands and getting to appointments? Do you wish you could rely on someone else for transportation?
Social relationships and activities – Do you enjoy keeping a busy social schedule? Would you prefer to be more active? Do you like to make new friends or acquaintances? Do you ever feel isolated or lonely? Are you staying at home more, especially in the evening?
Meals and nutrition – Do you still enjoy meal preparation and clean-up, or do you wish someone would cook for you sometimes? Are you eating out a lot and spending more than you want? Are you eating healthy, balanced meals?
The answers to these questions, as well as others specific to your situation or lifestyle, should help you make your decision. You might determine that you're happy and content staying where you are for now. If you decide to move, however, you then will want to consider whether a continuing care retirement community (CCRC) or a monthly rental community is the best option for you. You also will need to decide whether you can live on your own in a senior independent living community or could benefit from attentive assistance by professional staff in a personal care community. Our next blog post will take a closer look at these choices.
If you're considering a move to a senior living community, we hope that you will visit Brethren Village. Our varied retirement living options include senior independent living as well as supportive care services—personal care in apartments or rooms, skilled care in our long-term care facility or dementia care in our memory support neighborhood.
Here are a few answers to frequent questions we receive from retirees and their families who are interested in senior living at a retirement community in Lancaster, PA and considering life at Brethren Village. We hope you will contact us to request more information or schedule a tour to learn all you can about our many services and features.