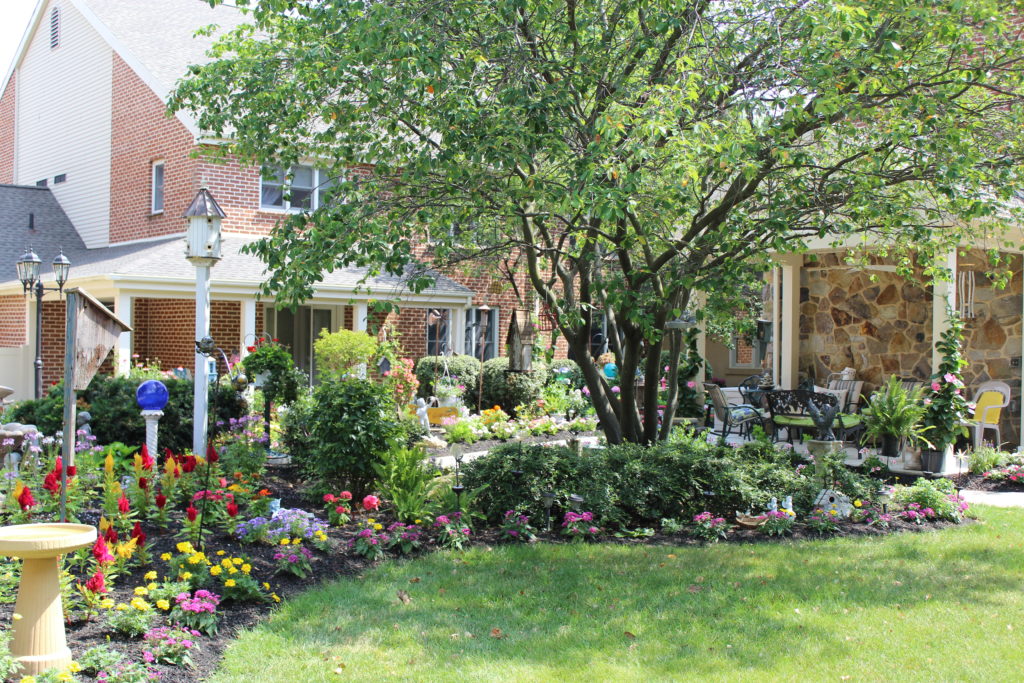 Lancaster County is home to an abundance of quality retirement communities, contributing to its 2019 US News & World Report ranking as the top retirement location in the nation.
Our humble county edged out other previously reigning geographic regions, including Fort Myers and Sarasota, Florida, following an increase in housing affordability and the overall happiness of its residents. The report also noted our region's "rolling farmland," "manicured suburbs," "bustling city," and "close-knit church communities."
Springtime in this area offers an added treat as the weather warms up and cherry blossoms take full bloom. Here at Brethren Village, the living's easy; the weather's temperate. And Brethren Village, a retirement community in Lancaster, PA, and other continuing care retirement communities (CCRCs) are the only "all-in-one" solutions addressing changing needs as one ages.
6 must-see, must-do springtime attractions in Lancaster County
Farmers Market: Vibrant downtown Lancaster houses Central Market, a top-ranked farmer's market located right in the heart of the city.
Parks: Several parks are just an arm's length away from the BV campus, including Long's Park (home annually to the country's largest chicken BBQ), Overlook Park, and Lititz Springs Park.
Countryside: Sprawling farmlands host a variety of fresh, homegrown produce and kid-friendly seasonal attractions like berry picking and hay rides at nearby Amish farms.
Arts and antiques: Downtown Lancaster provides many options to keep life lively and vibrant with fine art and antiques on gallery row. Springtime in the city is arguably one of the best seasons to amble down the streets of Lancaster and peruse all the artwork it houses. It affords the perfect juxtaposition from our quiet, peaceful CCRC.
(Grand)kid-friendly attractions: Nearby Dutch Wonderland and Hersheypark offer amusement attractions and a chocolate factory tour; Turkey Hill Experience offers kids an inside look at the inner workings of the local dairy culture (plus, plenty of free ice cream and iced tea samples for the whole family).
Exemplary dining options: We invite you to stop in for a meal at one of Brethren Village's own award-winning dining venues. Then, immediately surrounding our campus, you will find a mix of fast casual eateries and diners, as well as upscale dining and fine wine shops. A 15-minute drive downtown connects you with nationally-recognized restaurants like the Belvedere Inn and Luca Italian restaurant.
Springtime on the Brethren Village Retirement Community campus
Our northeastern location offers stunning weather in every season—springtime being no exception. If you have an image of an old folks home, think again. We hope you will visit our lovely CCRC near Lititz, PA, and see for yourself why so many seniors enjoy living here.
Brethren Village is a continuing care retirement community (CCRC), so check out our variety of services and living arrangements. Ask us about our independent residential community or our supportive care—whether in a personal care apartment or room, in our skilled care nursing (long-term care) facility, or in our memory care facility and neighborhood (for dementia care).
In the meantime, check out a few of our answers to frequent questions we receive from retirees and their families who are interested in senior living at Brethren Village Retirement Community. We hope you will contact us to request more information or schedule a tour of our CCRC to learn all you can about our many services and features.