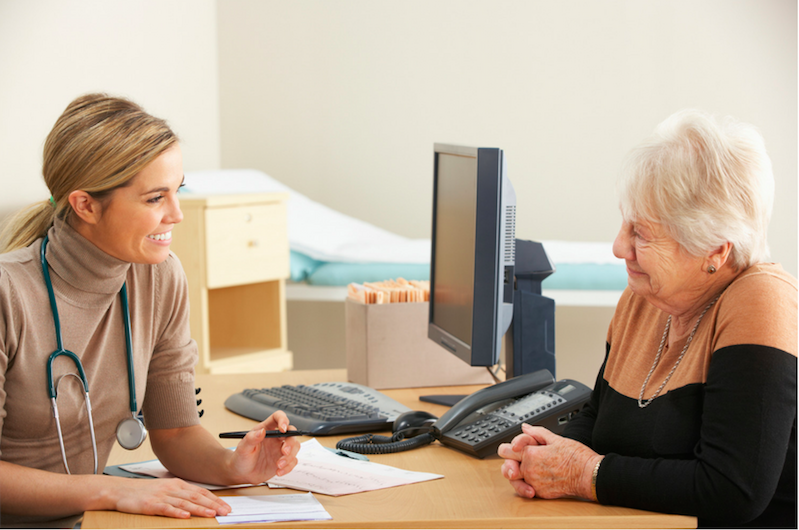 Most seniors today are members of what sociologists call the Silent Generation, born between the years 1925 and 1945. They are called the "Silents" because they were raised to quietly conform to societal expectations and, in their youth, children were to be "seen and not heard." As adults, their focus was on work and the home, with little self-expression through social activism.
It shouldn't surprise us that these retirees aren't quick to question those in positions of authority, including physicians. This generation of seniors learned that doctors, by virtue of their education and experience, were to be respected and not questioned. So, they follow doctors' orders with less inclination to ask questions.
But not asking questions can result in not getting all the information needed to safeguard one's health. So, these seniors should be encouraged to speak up at their doctor's appointments and advocate for their self-interest and well-being.
Next Avenue, a resource of information for older adults, lists these situations where seniors might be challenged to speak up and ask questions of physicians:
Having trouble getting an appointment with a specialist? Ask your doctor's staff to assist you.
Your doctor doesn't seem to take your symptoms seriously? Ask why and talk about it.
Being referred for treatment you don't want? Talk to the doctor about it and ask how it can help.
Our health care staff provides supportive care and guidance
At Brethren Village Retirement Community, we want our Residents to have the best possible relationships with all their health care providers. Our own health care staff is trained and experienced to manage the specific needs of seniors and does so with patience and compassion.
We know that good, clear communication between our Residents and their physicians is vital to their health, so we're offering these six tips to assist seniors when seeing a doctor:
Make notes about what you want to say at your doctor's appointment and take them along.
Take a list of all your medications—prescription and non-prescription—to your appointment.
Tell your doctor about symptoms and physical complaints, but also changes in your life (e.g., a death of someone close), lifestyle (e.g., stopping exercise), or habits (e.g., not sleeping well).
Answer your physician's questions openly and completely, knowing your privacy will be guarded.
Take notes, and if necessary, ask your doctor to speak more slowly or repeat information.
If you have difficulty hearing or remembering, take a family member or friend along with you.
To learn about the health care options offered at Brethren Village, read about our supportive care services—personal care in apartments or rooms, skilled care in our long-term care facility, or dementia care in our memory support neighborhood.
If you or a loved one is considering senior living at a retirement community in Lancaster, PA, we invite you to visit our continuing care retirement community (CCRC) in Lancaster, PA (near Lititz) to learn all you can about our many services and features. We hope you will contact us for more information or to request a tour of our campus.