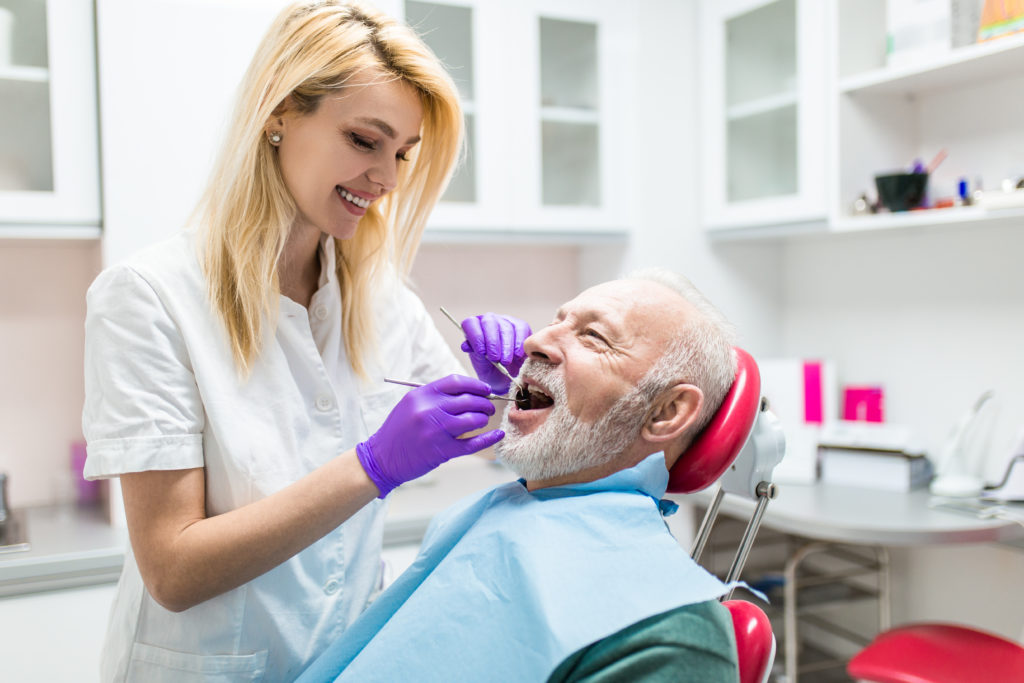 The holidays are right around the corner, and it's a good time to discuss dental health. Vibrant cheer and merriment hangs high in the air in senior living, along with acts of giving, spending time with loved ones, and yes—the promise of lots of sweets and treats.
According to the National Center of Health Statistics, about 20 percent of Americans over 65 have untreated cavities. Good dental hygiene won't completely stop tooth decay and other oral health issues, but taking preventative measures will aid dental health in the long run.
Best practices include:
Seeing a dentist every six months for a cleaning.
Brushing at least twice a day (or three times!) with a fluoride toothpaste
Limiting sugary snacks
Quitting smoking and/or chewing tobacco
Flossing at least once daily.
Dental health problems faced in senior living and CCRC retirement communities
Beyond simply untreated cavities, seniors are wise to keep up their dental health because of increased risk for certain dental conditions. These include dry mouth (xerostomia), root and coronal caries, and periodontitis. According to the American Dental Association, xerostomia affects 30% of patients 65 years and older and up to 40% of patients older than 80 years. This is often a side effect of certain medications but may also be a factor because of existing health issues like diabetes, Alzheimer's, and Parkinson's.
Maintaining quality dental health care in senior living can also be challenging when seniors deal with physical and cognitive impairments. For example, those with dementia may forget to brush or floss on a regular basis. In these instances, seniors are more likely to maintain dental health with regular dental visits and caregivers dedicated to their overall health.
Brethren Village is considered one of the best continuing care retirement communities (CCRC) in Lancaster County, meaning people can begin with senior independent living and move into different levels of supportive care afterward, if the need arises. Personal care services provide the assistance needed to ensure top dental health. Our personal care options also offer additional services from bed-making and medication supervision, to therapy services and access to an on-site beauty salon and barber shop.
If you or a loved one is considering senior living at a retirement community or personal care homes in Lancaster, PA, we hope you will visit us and explore our vibrant, picturesque Lititz campus with many services and amenities. Please contact us to schedule a visit or for more information on the many available retirement living options. Ask us about our senior respite care options for short term respite care and living arrangements.