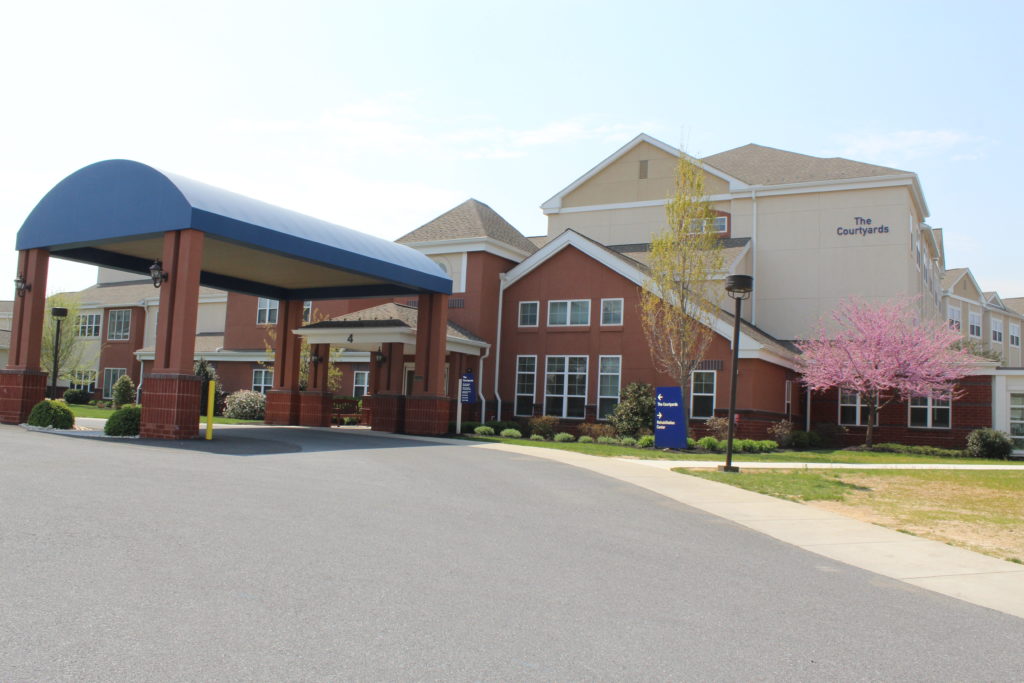 If you have a loved one in need of long-term care services, how do you select the skilled care facility that is right for him or her? What features and qualities do you consider, and what questions do you ask to make your selection? 
Lancaster County has many long-term care facilities, and deciding on the one that would best serve your senior family member can be difficult and even stressful. That's understandable—making the right choice for someone's care is a weighty responsibility and one that is made with genuine concern.
Getting recommendations from friends and relatives can be helpful, but every person is unique, and your senior's needs may be quite different from those of other people.
When you visit long-term care facilities, ask questions relevant to your loved one's situation
How was the retirement community rated in the most recent state inspection?
Are licensed nurses on site around the clock?
What professional training has the staff received?
How are Residents' medications managed?
How does staff ensure that Residents have as much privacy as possible?
What activities are offered to motivate and engage Residents?
As you tour the home, be careful to observe your surroundings
Do Residents appear well cared for, neat, and clean?
Does the staff seem friendly and attentive to Residents' needs?
Are furnishings and colors pleasant, and is the environment odor-free?
Are the exterior areas—buildings and land—well-maintained?
The Courtyards at Brethren Village provides personalized skilled care
The Courtyards at Brethren Village, with 120 residences—six households of 20 Residents each—offers an environment that is homelike, comfortable, and focused on each person's individual needs and choices. The Courtyards staff exercises flexibility in their compassionate support of the seniors living there. Times for meals, medications, and health and hygiene activities are scheduled with each Resident's preferences and needs in mind.
Our trained caregivers understand the challenges and frustrations of seniors who rely on skilled care services. These team members respect the independence and dignity of all Residents, encouraging them to live life fully by participating in the entertainment, arts, and spiritual programs offered at Brethren Village.
The medical, nursing, and rehabilitative services provided by the Courtyards are also available to those living outside the Brethren Village community. Families are often in need of a skilled care facility for a short term, perhaps while their loved ones are recovering from surgery or an injury. Upon recovery, they may be able to return home if that is their desire. We appreciate the opportunity to provide these individuals and their families with services at The Courtyards.
Features of the Courtyards include all meals; cleaning, laundry, and linen services; recreation activities; social services; extended cable TV; mail and notary services; 24-hour security; and pastoral services. Three levels of care– standard, memory support, and post-acute—ensure that the day-to-day physical, mental, and social needs of all Residents are met.
Brethren Village in Lititz, PA is a continuing care retirement community
The services at The Courtyards are complemented by those at The Rehabilitation Center at Brethren Village, with 20 fully furnished private suites, featuring a range of comprehensive inpatient and outpatient therapy services.
If your loved one might benefit from skilled care or short-term rehabilitation services, or if you are simply planning a move to a senior living community, we hope you will visit Brethren Village, a continuing care retirement community (CCRC) in Lititz, near Lancaster, PA.
We invite you to contact us to request more information or schedule a visit to learn all you can about our many retirement living options and services.