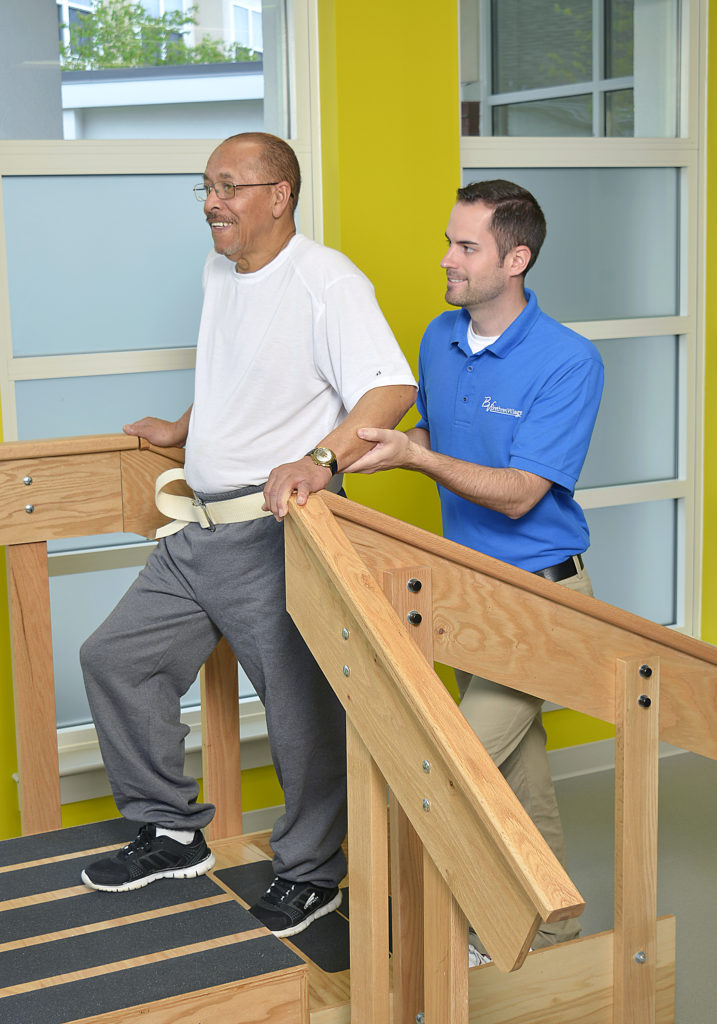 Though people of any age can be afflicted with joint pain, it is far more common in seniors than in any other age group. Chronic joint pain in older adults is often related to arthritis. According to the Centers for Disease Control and Prevention (CDC), half of people age 65 and older say they have received medical treatment for arthritis.
Aside from annoying, even debilitating pain, joint problems can be dangerous, too. The CDC reports that adults with arthritis are 2.5 times more likely, within a given year, to fall more than once and be injured.
But seniors should not feel resigned to living in extreme discomfort, as treatments are available to lessen and dull the pain. Sometimes, active senior living communities play a big part in that.
Warning signs of arthritis and treatments
The National Institute on Aging identifies and describes three common forms of arthritis:
Osteoarthritis is the most prevalent, affecting about 31 million Americans, according to the Arthritis Foundation. Joints are achy and stiff, and pain may be chronic. Bony knots in finger joints are common. Seniors generally experience it in hands, neck, lower back, knees, and hips.
Rheumatoid arthritis can cause long-term pain, stiffness, and swelling in nearly any joint. It can affect many joints at once, often accompanied by fever and tiredness. It is most common in women and can cause issues with the heart, muscles, blood vessels, nervous system, and eyes.
Gout can be very painful and frequently afflicts the big toe. However, it can affect other joints as well. The skin covering the joint may get red or purple and become tender.
Another common rheumatic condition—one affecting joints, tendons, ligaments, bones, and muscles—is fibromyalgia, with symptoms including exhaustion, sleepiness, memory impairment, and mood issues, along with pain.
If you or a loved one has pain, stiffness, swelling, redness, warmth, or tenderness in joints, see your family physician or a rheumatologist (an arthritis specialist). He or she may prescribe medication, shots, or surgery to replace or repair joints. Some physicians now prescribe dietary supplements or refer patients for acupuncture, both with positive results.
Brethren Village has services to offer relief from arthritis
Active senior living communities provide opportunities for people with arthritis to relieve their pain through exercise. At Brethren Village Retirement Community, we offer arthritis exercise class; mat and chair yoga; qigong (similar to tai chi); and swimming, water walking, and aquacise. Exercising in a pool provides resistance for muscles, but without wear and tear on joints.
All our exercise and fitness programs are directed by qualified instructors and modified to Residents' physical limitations.
In addition, our rehabilitation services include physical therapy and occupational therapy, which can be beneficial for some persons challenged by arthritis. Our physical therapists use the evidence-based rehab programs of Accelerated Care Plus to assist with pain management. These include electrical stimulation, ultrasound, diathermy (deep heat), and Fluidotherapy (dry heat, used mostly for hands).
If you're considering a move to an active senior living community, we hope you will visit Brethren Village Retirement Community in Lancaster, PA to learn all you can about the many benefits of senior living here:
Daily care services include nutritious meals with friends in beautiful dining rooms; ongoing health and hygiene care; personalized support plans; housekeeping assistance; wellness programs; property maintenance; and 24-hour security.
Life-enhancing features cover recreational, cultural, and social activities; transportation on and off campus; chapel and pastoral services; and on-campus restaurants, stores, bank, and library.
We invite you to learn more about our retirement living options including residential living and personal care. Please contact us for more information or to schedule a visit.