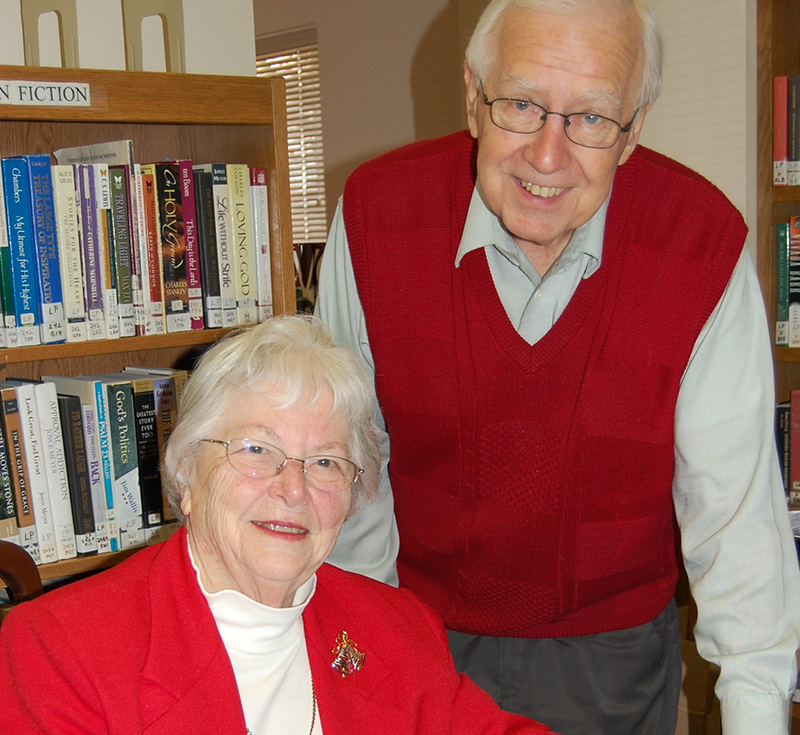 Earl and Vivian Ziegler knew that they wanted to give to support Brethren Village's ministry. Vivian's mother lived at Brethren Village and both Vivian and Earl appreciated the special care she had received. When they learned that they could have Brethren Village as the beneficiary of their Charitable Gift Annuity, it was an easy decision.
The Zieglers have several Charitable Gift Annuities with Brethren Village as beneficiary. They now receive guaranteed income during their lifetimes, and when they are no longer here, Brethren Village will receive the remainder of what is left. The rates of return are generally higher than other guaranteed investment tools like CDs or money market accounts, and are based on their age.
While the Zieglers appreciate the guaranteed income, they are quick to point out that their motivation is primarily charitable. They describe that giving is in their hearts, and giving to Brethren Village is an easy extension of their appreciation for Vivian's mother's – and their – experience at Brethren Village.
Recently the Zieglers initiated a Charitable Gift Annuity with the Brethren Foundation, one of Brethren Village's preferred partners. They were pleased at how easy it was to work with the Brethren Foundation, and appreciate the partnership between Brethren Village and the Foundation.
To learn more about how a Charitable Gift Annuity could be a win for you, please contact Renny Magill, CFRE, Vice President of Development at 717-581-4416 or rmagill@bv.org.