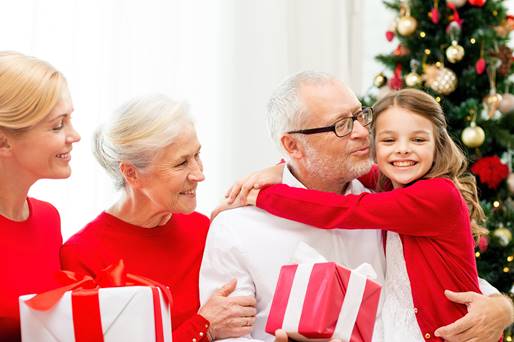 Though wishful greetings of "Merry Christmas" and "Happy Holidays" may be sincere and heartfelt, they might have little effect on people who are lonely, including those in their senior years.
Most seniors live full, active lives, but one in six Americans over age 65—around 8 million people—describe themselves as lonely, according to the Pew Research Center. That figure may not seem surprising, considering one in four adults in that age group lives alone.
Some seniors find the "happy holidays" to actually be their lowest time of year. The season might kindle memories of past Christmases shared with loved ones who have died. And for those who are already lonely, seeing friends experiencing holiday joy can intensify their own feelings of isolation.
White Christmas or not, Brethren Village can help make it merry and bright
The professional staff at Brethren Village is well aware of the challenges that can accompany growing older, including the prospect of loneliness during the holidays. That's why we welcome visits by family members over the Christmas holiday season. Not only that, but they are encouraged to attend our concerts, carol sings, and other holiday-themed programs. We also strongly urge Residents to participate in holiday social activities at our retirement community. Check out our previous blog post to read all about our Christmas celebrations at Brethren Village.
Brighten a loved one's spirits over the holidays with a few of these ideas
If you know an older person who seems lonely, consider these suggestions to lift their spirits during the Christmas season:
If they live at a senior living community, accompany them to special programs and events.
Help them decorate their apartment or main living area.
Provide them with upbeat Christmas music to play when at home alone.
Bake cookies with them, particularly some old family favorites.
Go for a drive to see holiday lights and maybe attend a Christmas concert.
Help them host a small gathering of family members or friends.
Encourage young people at family gatherings to talk with older relatives.
If you're too far away to visit at Christmas, be sure to call or even use Skype or Facetime to engage visually with them.
Older people who are lonely often find fulfillment and friendship through social activities at a retirement community. We repeatedly witness the joy and enrichment that Residents experience here at Brethren Village as they engage in programs and activities. We also find that many who no longer drive are delighted to have "wheels" once again, enjoying our complimentary on-demand shuttle service to go to nearby stores, doctor's offices, and on-campus destinations.
If you or a family member is considering a move to a retirement home, we hope you will visit our lovely, spacious campus, located near Lititz, PA. We would be glad to talk with you about the retirement living options and social activities at our retirement community. Once you visit, we think you will understand why so many seniors enjoy their lives here. Feel free to  contact us to schedule a tour or request additional information.