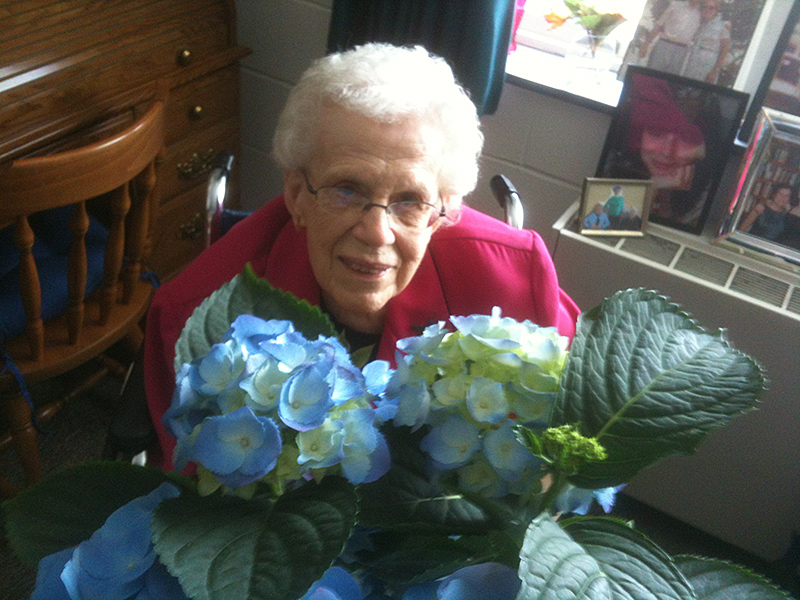 Janet A. Booz lived in Village Manor and the Courtyards from 2008 until 2017. After she died, her son Larry Booz, and daughter Linda Booz Klein reached out to the Courtyard's Director of Therapeutic Recreation, Lori Schoener, to express their appreciation for the care that their mother received, and to inquire if there was a way for them to make a gift that would tangibly express their appreciation.
Working with Larry and Linda, Lori identified that an iPad and Bose wireless speakers that Residents could use to listen to their favorite music and that could be used for enrichment activities. Knowing that Janet loved music, this seemed to be a fitting way to both pay tribute to their mother, and share their appreciation for the care that Brethren Village provides.
Larry and Linda have many relatives that have lived at Brethren Village over the years, and grew up visiting and have seen the many changes over the years. They were gratified to be able to select a meaningful gift to Brethren Village, and it brings them comfort to know that their mother would be pleased that this gift is bringing enjoyment to her friends and Team Members at Brethren Village.
To learn about how you can make a gift that makes a tangible difference in the lives of Brethren Village Residents, contact the Development Department.