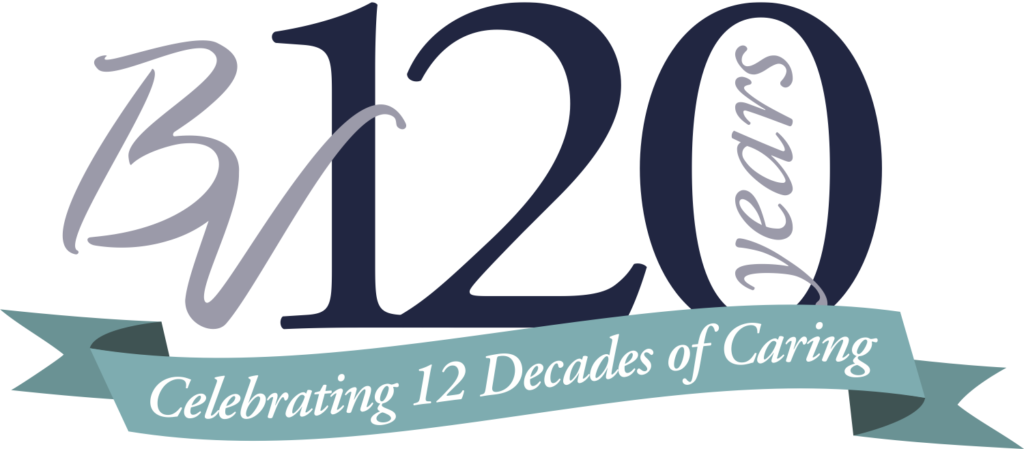 "Life flows away as it seems to stay the same." – Sundial motto
Sundial mottoes often capture the poignancy of time passing. A single fixed point helps us track the hours – all the while reminding us of the fleeting nature of time.
The motto above is appropriate as we celebrate 12 Decades of Caring at Brethren Village. Indeed, viewing pictures and written documentation from Brethren Village's early years brings into stark relief how quickly life flows away – and the vast changes that have occurred since 1897 both at Brethren Village, and in our country and world.
However, as we study the impulse to found Brethren Village, and the stories of care throughout the past 120 years, we see the continuity of our mission. For it is the desire to serve – and to care for those who can no longer care for themselves – that Brethren Village was founded upon 120 years ago, and is still the same impulse that guides our daily work today.
On February 15, we celebrated the very day on which, in 1897, a volunteer committee of individuals from the local Brethren congregations received a charter from the Commonwealth to start a "Home for the Homeless." Within 13 years Nathan Brubaker offered land near Neffsville, which is the current site of Brethren Village. By the middle of the 20th Century, Brethren Village's core focus on serving seniors had solidified and by the late 1950s, the campus included its first infirmary to serve individuals who needed formal nursing care.
Along the way, a community has grown up around the vibrant campus. Reliant solely on volunteers at its genesis, as the organization grew and the management became more formalized, Brethren Village never lost sight of the impact of community volunteers from the Brethren Congregations. Board members' wives were instrumental in starting the Brethren Village Auxiliary, which today still promotes on-campus volunteerism and raises funds that directly benefit Residents.
To commemorate our story, we've reflected on the threads of continuity that define our founding and history. The 12 founding concepts that exemplify the mission of Brethren Village are:
Caring
Gratitude
Generations
Connections
Faith
Choices
Innovation
Service
Involvement
Growth
Community
Stewardship
An anniversary of this magnitude has to be celebrated all year long. We invite you to celebrate with us throughout 2017 as we connect each event to our 120th anniversary. This summer, we'll have an archive display of photos documenting life throughout our 12 decades. In August, guests will enjoy a chicken barbecue – commemorating our BBQ and auction event that ran for many summers. Near the end of the year, we'll engage in volunteer activity and participate in a food drive holding true to our commitment to service.
We hope you can join us and help celebrate 12 Decades of Caring!