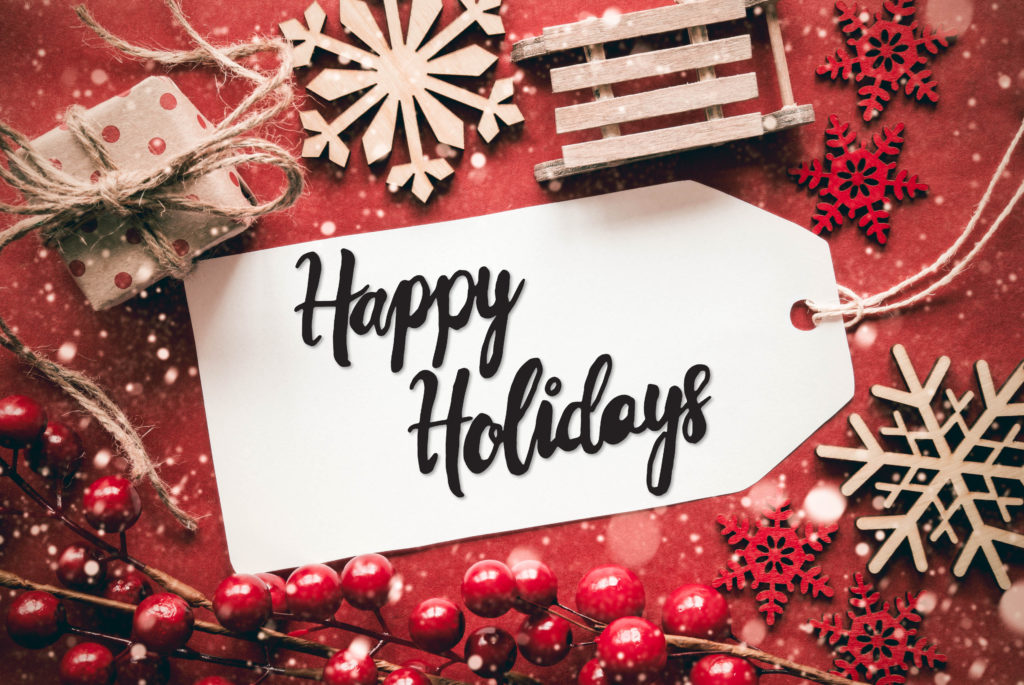 The sweet smell of freshly baked cookies, warm and right out of the oven. The excitement and anticipation of surprises waiting beneath the Christmas tree. Lighting the menorah on each night of Hanukkah. We treasure our memories this time of year. Often, we sit with family and friends and take time to reflect and reminisce about holiday recollections from our childhood. Cherished and fondly recalled, our favorite memories can last a lifetime.
Recently, several Residents at Brethren Village, a CCRC retirement community, shared their personal stories and revisited holiday memories from their childhoods. They shared with us how holidays and traditions have changed from then to now in senior living.
Dreidel, dreidel, dreidel, my dreidel I will play…
BV Residents Al and Carol Gore have celebrated Hanukkah for over 70 years. Carol recalls, that as a young girl living in Trenton, NJ, she would visit her Aunt and eat "fatty" latkas (a fried pancake made from shredded potato), open presents with her cousins, play dreidel (a game similar to a spinning top), and have the tingling feeling of anticipation waiting for her grandparents to give her and her cousins gold coins. (A tradition during Hanukkah is to give children "money" – small rounds of chocolate wrapped in gold foil to resemble gold coins.)
When the Gores made the decision to move into our senior living community, there were some childhood traditions they were able to continue, but the lighting of the menorah was not one of them.  Since open flames are not allowed on the BV campus, Al transitioned the menorah from the inside to the outside. For the Hanukkah holiday, Al installed an electric Menorah on their cottage balcony.  Each night during the eight days of Hanukkah, he lights one new candle in recognition of the number of days the Temple lantern blazed.
Oh, Christmas Tree, oh Christmas tree how lovely are your branches…
Lifelong residents of Lancaster, Linda and Elvin Heck both grew up on farms in the beautiful countryside of Lancaster County. Linda's childhood farmhouse was completely surrounded by woodland. Linda's fondest memory as a child is the image of her father walking into the woods on or around Christmas day to cut down a tree for the family to decorate. It was not your typical evergreen, Fraser fir, or spruce. Linda's father cut down a deciduous tree that had lost all of its leaves and was left with only bare branches.
When it came time to decorate the tree, the family took pieces of batting (cotton-like material) and tore it into thin strips. They would gently wrap each individual branch. The end result was a tree that looked like it was covered in snow. No ornaments or any special lighting was needed to make this tree a beautiful addition to their holiday celebration.
While Elvin didn't have any one particular memory to share, he spoke very fondly of the Christmases which had substantial snowstorms. He remembers the silence and peacefulness that followed each snowfall. Elvin would walk the empty sidewalks and streets. No people rushing around, no cars crowding the road, just pure, beautiful silence.
When Linda and Elvin decided to move to an Independent Living Cottage at Brethren Village, they decided to embrace new traditions around the holidays. Now, Linda adorns the inside of their home with the many treasures she and Elvin have discovered during their travels in Europe, gathering trinkets and memorabilia from the German Christmas marketplace and other places.
The Heck's have been Residents at Brethren Village for over 13 years. While they admit their traditions have changed slightly, they love the new traditions they have started in our senior living community they call home.
If you or a loved one is considering senior living at a retirement community in Lancaster, PA, we hope you will visit us and explore our vibrant, picturesque Lititz campus with many services and amenities. Please contact us to schedule a visit or for more information on our many available retirement living options.