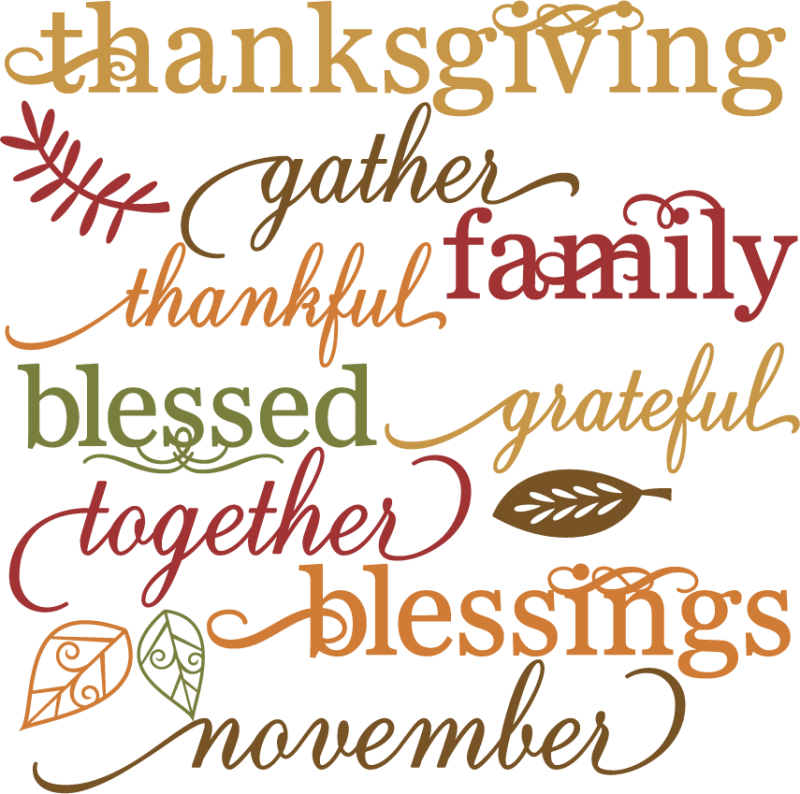 Almost 400 years after Thanksgiving was first observed in Plymouth Colony, we still gather with family and friends for fellowship and to show gratitude for our abundant blessings. As we anticipate another Thanksgiving, the staff of Brethren Village Retirement Community has much to be grateful for, both on-campus and off. We would like to share some of their personal sentiments to commemorate the season for giving thanks.
At a recent meeting of the Management Team, members weighed in on what they were most thankful for as we approach Thanksgiving 2018. Most agreed with John Bowman that family was a primary reason for their gratitude,. Along those lines, Neil Fair and Diane Gergal mentioned friends, while John Baker cited health and freedom. Ed Rasmuson said, God's grace, and Lori Parmer included faith on her list.
Remaining sentiments revolved around their involvement with Brethren Village, a tribute to the family-centered, mission-focused environment we are blessed with here. Like Dana Statler's, several responses included fellow Team Members, as well as Residents.
I am thankful for:
Deb Bartow: "The privilege of working with my BV Team, whom I consider to be family."
Nancy Eshleman: "Caring colleagues at Brethren Village and a job I enjoy."
Steve Walck: "New opportunities. Every interaction I've had with Team Members and Residents has been genuine and sincere. Thanks to the BV community for welcoming me with open arms."
John Snader: "The Team Members who make BV a great place to work and the Residents and Team Members who make it my home."
Rick Chambers: "All of the talented and compassionate Team Members I work with."
Diane Gergal: "Being able to celebrate my 10-year anniversary of working at BV."
Debbie Fillmore: "The many opportunities I've had in my 13 years working at BV. I work with supportive and caring Team Members, have gained friends in Residents and Team Members, and have grown professionally in service to people facing major life-changing decisions."
At Brethren Village Retirement Community, countless people come together daily to unite their efforts for the well-being of our Residents. We want to thank the families of our Residents, whose visits and kind words mean so much; our Volunteers, whose time and talent keep our community a vibrant, compassionate place; and our Donors, who enable Brethren Village to continue providing excellent care in a modern setting amid lovely surroundings.
The many acts of caring and devotion by all these groups of individuals make Brethren Village a priceless gem in the mosaic of Lancaster County retirement communities. If you have been to Brethren Village, you will understand our sincere respect and thanks for these people, who make our community, above all else, a home.
From everyone here at Brethren Village Retirement Community, we wish you and your family a happy and blessed Thanksgiving!