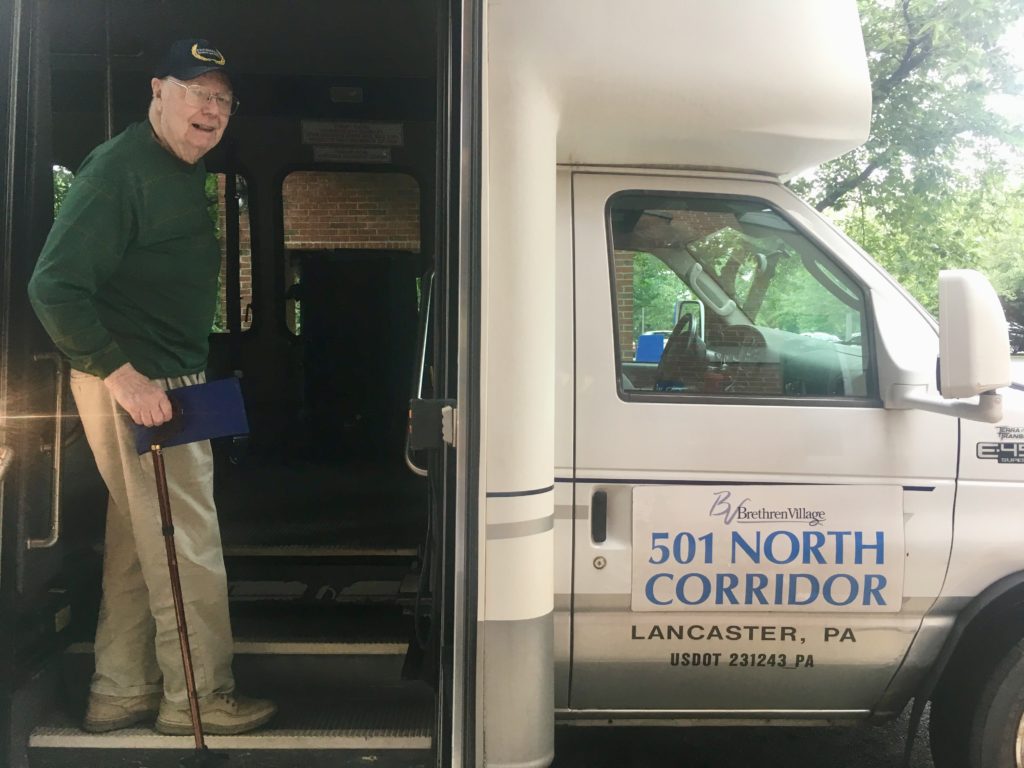 Many adults love to drive, and it's a pleasure that extends into the senior years for some. Maybe it's the sense of control, the feeling of independence, or just the means to get where they want to go.
Most older adults are good drivers, and both AARP and AAA agree that ability and health, not age, should determine a person's fitness to drive. Of course, ability and health can begin to change in the senior living years, sometimes affecting mental function, motor skills, or vision. Declines in any of these can impair driving ability or confidence. Some seniors wisely manage these changes by restricting their driving—not driving at night, in bad weather, on busy roads, or long distances.
Knowing when to curtail or stop driving
But, frequently, driving at all becomes a matter of safety for both the senior driver and others on the road. The Mayo Clinic lists these signs of unsafe driving:
Difficulty navigating to familiar places
Poor lane control
Confusing the brake and gas pedals
Failing to observe traffic signs
Making slow or poor decisions
Hitting the curb while driving
Driving at an inappropriate speed
Becoming angry or confused while driving
Any of these signs can lead to family discussions about stopping driving. These talks can be heart-wrenching for families when aging parents feel they're still good drivers. It's important for adult children to be patient and understand the feeling of loss at the prospect of "giving up the keys." Having alternative plans in mind before the discussion is a good idea. Mom and Dad may find comfort in knowing they can continue a social life with friends.
Active senior living communities can meet senior transportation needs
Many families find active senior living communities the solution to senior parents' transportation needs. Last year at Brethren Village, we upgraded our on-demand shuttle and medical transportation services. These enhancements give Residents more freedom and flexibility.
With Brethren Village's free, weekday on-demand shuttle service, we take Residents to any on-campus locations plus nearby supermarkets, retail stores, banks, pharmacies, and more in the Lititz-Lancaster area. To arrange a ride, Residents simply call the shuttle driver directly—or we can do it for them.
The convenient on-demand shuttle also takes Residents to walk-in medical clinics, where no appointment is needed. For scheduled health care appointments, Residents can arrange for our improved medical transportation service to decrease wait and travel time. This fee-based service transports them to appointments at doctor's offices, clinics, and hospitals.
Brethren Village, offering active senior living near Lancaster, PA
If you're interested in a secure, caring environment at an active senior living community, we invite you to visit Brethren Village, located in Lititz near Lancaster, PA. Come and learn more about our retirement living options and lifestyle services, including social activities and superb dining choices. Once you visit, we think you will understand why so many seniors enjoy their lives here. We hope you will contact us for more information or to schedule a tour of our active senior living community.