You likely already give. Planning for a future gift gives you the peace of mind that your giving will be remembered.
Make a gift in the future that honors your commitment to caring and provides you with benefits. Benefits might include saving taxes for your heirs, or you may receive income for life. Maybe you will benefit by knowing that you have access to your assets while you might need them.
Here's how it could work for you:
Keep your assets while you are alive, including Brethren Village in your will is simple. You can designate a specific amount or a percentage of what is left. When you no longer need it, your contribution will support the Good Samaritan Fund or Endowment (based on your preference). You will need to have an attorney to create your will.
Make Brethren Village beneficiary of your life insurance policy or IRA. Whether you make Brethren Village a primary or secondary beneficiary, you will retain use of the asset while you need it. You may save your estate or heirs significant taxes if you give your IRA to a charitable organization. You can make Brethren Village beneficiary of your life insurance or IRA anytime without consulting an attorney.
Receive guaranteed income for life. A charitable gift annuity provides you with guaranteed income for your life, and usually at a higher percentage than a CD or bank account. Plus some of the income may be tax free. It's easy to start a Charitable Gift Annuity with one of Brethren Village's trusted partners:


Steve Mason, Director
Brethren Foundation (Indiana)
(888) 311-6530
smason@cobbt.org

Nikki Shingle, Director of Charitable Relations
Everence Charitable Services (Lancaster)
(717) 653-6662
Nikki.Shingle@everence.com
People like you have already done this!
"We're winning on both accounts!"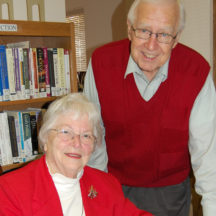 Earl and Vivian Ziegler knew that they wanted to give to support Brethren Village's ministry. Vivian's mother lived at Brethren Village and both Vivian and Earl appreciated the special care she had received. When they learned that they could have Brethren Village as the beneficiary of their Charitable Gift Annuity, it was an easy decision.
Giving through Will and IRA reflects lifelong commitment to Brethren organizations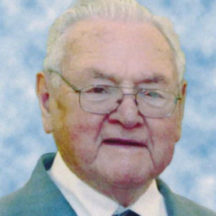 Earl Redner is well known in the region for the chain of supermarkets that bear his name. During his lifetime he directed significant community support through his stores. Through his will he directed the proceeds from his estate to five Church of the Brethren organizations — including his home for the last ten years of his life, Brethren Village.
Let us say thank you.
If you already have a planned gift to Brethren Village you are eligible to join the 2nd Century Society.
Click here to learn about how you can join the 2nd Century Society.
Click here to view a list of people like you who are already members!