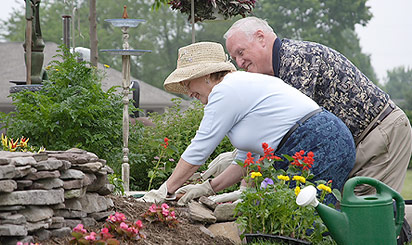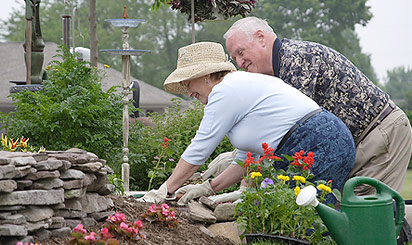 In order to provide a safe and secure living and working environment for all Residents, patients, employees and visitors, Brethren Village Retirement Community provides security coverage 24 hours a day, 7 days a week. The Security Department conducts foot and vehicle patrols of campus buildings, parking lots and common areas throughout all hours of the day to ensure freedom from personal harm to those on campus. All members of the Security Department are CPR and AED certified and our department personnel carry an AED (Automatic Electronic Defibrillator) on the security vehicles. An AED is also maintained in the Village Center Coffee Shop, as well as in Fieldcrest near Chives.
Responding to various situations that may arise on campus, the Security Department takes action in situations including:
Fire safety — responds to all fire alarms on campus, conducts residential fire drills, provides residential orientation session for new Residents, has two-way radio communication capabilities with the Manheim Township Fire Department
Emergency call bell system — responds to all activations for medical assistance; averages a one- to three-minute response time to emergency calls on campus under normal conditions
Door access system — ensures the automated door access system is not compromised and assists with residential and visitor entry
Parking — enforces parking regulations campus-wide
Ambulance escort — provides escorts for all ambulances responding to emergencies on campus
Residence checks — conducts exterior checks of private residences while Residents may be on vacation or leave
Safety Inspections — conducts monthly safety inspections in Health Care, Personal Care and Residential apartment buildings
For more information on Security & Freedom at Brethren Village Retirement Community, please Contact Us or call our Chief of Security at 717-581-4318. If you have an immediate security or safety issue, and you are on our campus, please contact our on-duty officer directly at 717-581-4440.