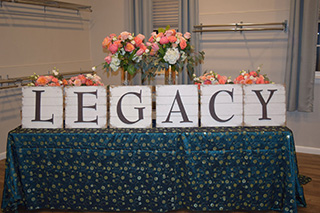 After careful consideration, Brethren Village has decided to cancel the 2020 Good Samaritan Banquet. This is not an easy decision, but we are intent on following the recommendations of the CDC, and the banquet's date falls inside the eight weeks that they are recommending that all events larger than 50 people be cancelled or postponed. In the event that the period of social distancing extends beyond May 1st, we believe that is prudent to cancel the event.
If you have already registered the Development Department will be contacting you directly with your options. If you have questions about the event please feel free to contact Renny Magill, Vice President of Development at 717-581-4416 or rmagil@bv.org or Samantha Rineer, Development Associate at 717-581-4316 or srineer@bv.org.
Learn how it feels to be home at Brethren Village.
We invite you to view an inspiring video from last year's banquet. You can hear a Resident's daughter share why she wouldn't have her parents anywhere else.